Below you'll find an archive of DCP's webinars. "DCP Dives Deep into…" programs are geared toward ages 14+ and "DCP Dolphin Lessons" are designed with ages 6 – 13 in mind. But, all are family-friendly, so all ages are encouraged to listen and watch. If you are new to DCP, scroll down and be sure to check out our very first webinar, "Dolphin Communication Project: Who We Are" to get a better sense of who we are and what we do. Interested in more online content? Our podcast, The Dolphin Pod, can be found under 'The Latest Buzz' tab.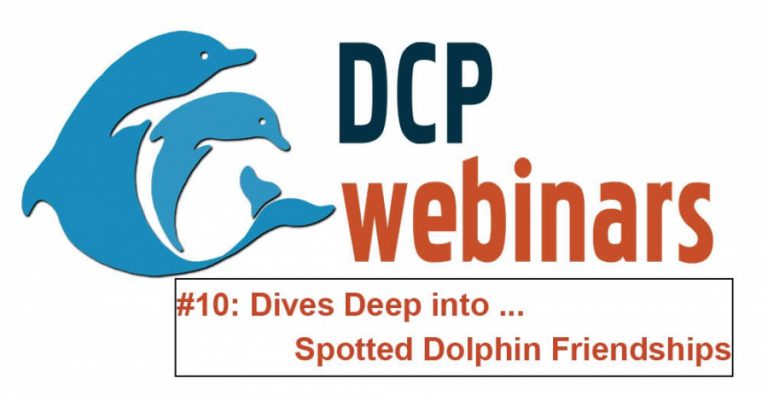 This talk will introduce viewers to "coefficients of association," one way scientists measure the social bonds between individual animals. Watch to discover which dolphins seem to be buddies among the Atlantic spotted dolphins off Bimini, The Bahamas!

This program is geared toward high school students and above, but you get audiences will enjoy it also.