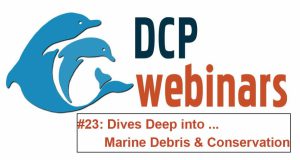 The ocean is so huge, is some garbage from humans really a big deal? In this webinar, DCP is joined by Dr. Christine Ribic of the US Geological Survey's Cooperative Research Units Program for a primer on marine debris.
This program is geared toward ages 14 and up, but all are welcome.
Prior to watching this webinar, you might consider what comes to mind when you hear the term "marine debris." Have you ever seen it?
Check out the other webinars from DCP this spring here on our website, or visit DCP's YouTube channel for your viewing pleasure!
Original airdate: June 25, 2020