Research, Education, Conservation
To promote the scientific study of dolphins and inspire their conservation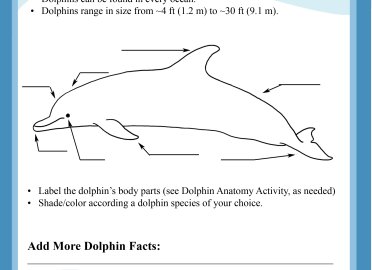 The newest Kids Science Activity is ready for you! This sheet includes dolphin facts and space to add your own. Students can also label dolphin body parts, as reinforcement of our Anatomy of Dolphins activity or as a stand-alone task.
Sign up to our mailing list to receive the Gazette via email, as well as other DCP news blasts and communications.
The Dolphin Communication Project is a 501(c)(3) non-profit organization that relies on support from the public to conduct our scientific research and offer education opportunities to people of all ages.