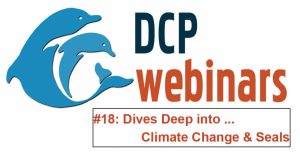 Learn about adaptations of leopard seals as they deal with challenges of climate change in the Antarctic with special guest Dr. Shane Kanatous, Biology, Colorado State University!
This program is geared toward high school students and above, but all are welcome. Dr. Kanatous will also let you know about how a kid from Brooklyn (that's him) ended up studying seals in the Antarctic.
To learn a bit more about Dr. Kanatous' research before the webinar, visit his lab's website
And, connect the dots between last week's Dives Deep program and this week's by checking out this poster.
You can learn more about DCP on our website, and even check out our other webinars on the Education tab, or visit DCP's YouTube channel!
Original Airdate: June 4, 2020