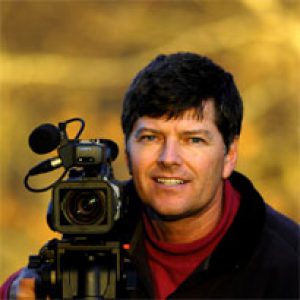 Director, Terramar Productions
John Anderson has been diving for 35 years and photographing ocean wildlife for more than 25 years. In 1999, he launched Terramar Productions LLC, a young, though seasoned, media production company, to focus his talents on creating marine-related environmental films, DVDs and fine art photography. With thousands of frames exposed, and having worked on film greats such as the IMAX  "Dolphins " and "Amazing Caves ", Anderson specializes in video and photography on and under the water. Exotic locations such as The Bahamas, Indonesia, Palau, and Japan provide the backdrop for much of his recent work.
When not filming abroad Anderson stays busy with the commercial side of business; using still photography and videography, he creates promotional videos and imagery for advertisers and local businesses, as well as for national and international clients.
As an avid supporter of marine and terrestrial conservation, Anderson spends a significant portion of time working with marine related non-profit organizations. Through his photography and video projects, Anderson helps to raise awareness of ocean issues and key animal species.
Currently, Anderson resides in New England near the sea with his wife Kathleen and their beagle child "Umi " – the mighty sea beagle.
For more information about John or Terramar Productions visit www.terramarprods.com