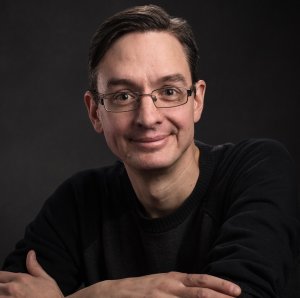 Senior Research Associate
Justin received his PhD from the School of Psychology at Trinity College Dublin in Dublin Ireland in 2008 having studied dolphin social cognition. He is currently an Adjunct Professor at St. Francis Xavier University, and a Senior Research Associate with the Dolphin Communication Project. He has been a research associate with DCP since 2004, assisting with data collection on Bimini for 2004 and leading the field research on Mikura Island for the 2005, 2006, and 2007 field seasons. He is a former co-editor at the academic journal Aquatic Mammals. Justin has a research focus in dolphin social cognition, and a background/interest in linguistics and the evolution of language. A list of Justin's academic publications can be found at this link. An article in Vermont Quarterly about Justin's career can be found at this link.
Justin Gregg is science writer and author of the book If Nietzsche Were a Narwhal: What Animal Intelligence Reveals About Human Stupidity, as well as the books Are Dolphins Really Smart? by Oxford University Press and Twenty-Two Fantastical Facts about Dolphins. He writes about animal behavior and cognition, with articles and blog posts appearing in The Wall Street Journal, Aeon Magazine, Scientific American, BBC Focus, Slate, Diver Magazine, and other print and online publications (more info here). Justin produced and hosted the dolphin science podcast The Dolphin Pod, and has provided voices for characters in a number of animated films. Justin regularly lectures on topics related to animal/dolphin cognition and teaches a course on Animal Minds at St. Francis Xavier University.
Justin has been fascinated by marine mammals since his childhood; adopting a humpback whale named Stub when he was 8, a picture of whom hung above his bed for many years. Through the study of psychology, Justin found a way to combine his love of languages and language with his interest in marine mammal behavior. His doctoral research focused on how echolocation use may be related to a dolphin's ability to comprehend referential signaling – an important building block for complex communication systems and an indispensable component of human language.
Follow Justin on twitter: @justindgregg
Justin as Thor:
[ms_youtube link="https://www.youtube.com/watch?v=mqkqao2m6xo" width="100%" height="100%" mute="no" autoplay="no" loop="no" controls="yes" class="dcp-embed-yt" id=""][/ms_youtube]