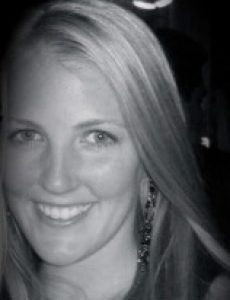 Currently attending University of Southern Mississippi | Master's/PhD student in Experimental Psychology
B.A. Environmental Studies (focus in Marine Biology), minor in Biology-Eckerd College 2005
Briana was born and raised in Orlando, Fl. She was obsessed with animals as young as she can remember and her first word was "doggie". In middle school she adopted a lab rat her aunt rescued and would stay up at night and record it's behavior in her journal. She always knew she wanted to work with animals in some capacity and tried out working in pet stores, as a vet tech, and even taking care of all types of animals used in movies at Universal studies.
She attended Valencia community college after graduating from a high school magnet program in animal science and received her A.A. While attending she was able to be one of the first interns for a new project called Whale Watch at SeaWorld. She ob
served and recorded ethogram data on the seven Orcas at the park, specifically a mother and calf for an entire year and loved it. She also took three classes that were jointly taught by SeaWorld and the college. She then moved to the coast and attended Eckerd College where she focused on Marine Biology and Conservation and earned a B.A. in Environmental Studies with a minor in Biology. While at Eckerd she participated in a short study abroad class where she traveled to Roatan, Honduras and participated in an ongoing dolphin project at the Roatan Institute for Marine Sciences (RIMS).
After graduation she accepted a job as a Fisheries biologist at Florida Fish and Wildlife and gained lots of research experience on a boat. In the meantime she was searching for the right Graduate program. She then found the Marine Mammal Behavior & Cognition Lab at the University of Southern Mississippi. Almost right after finding the program she ended up reading about their work with DCP in Dolphin Mysteries and was really excited and knew it was the school for her. She was accepted and during her first year working under Dr. Stan Kuczaj in the program she was asked to help work on some data for DCP and was thrilled for the opportunity. She is currently collaborating with DCP on a paper examining and comparing self-rubbing events in three different dolphin populations. Briana has a passion for animal behavior and is particularly interested in communication and social behavior as well as conservation