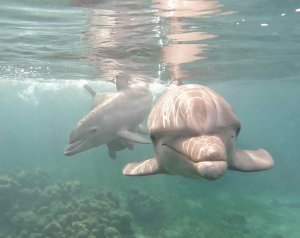 This morning started with a great session for data collection that had joyful, goofy dolphins! There was a lot of breaches and weird vocalizations … with each other but also to Kathleen, Manon, John, and Bill. It was sort of the Sandy and Maury show this morning with respect to wiggly surface behavior. Just below you can see Tilly and Sandy at the surface this morning.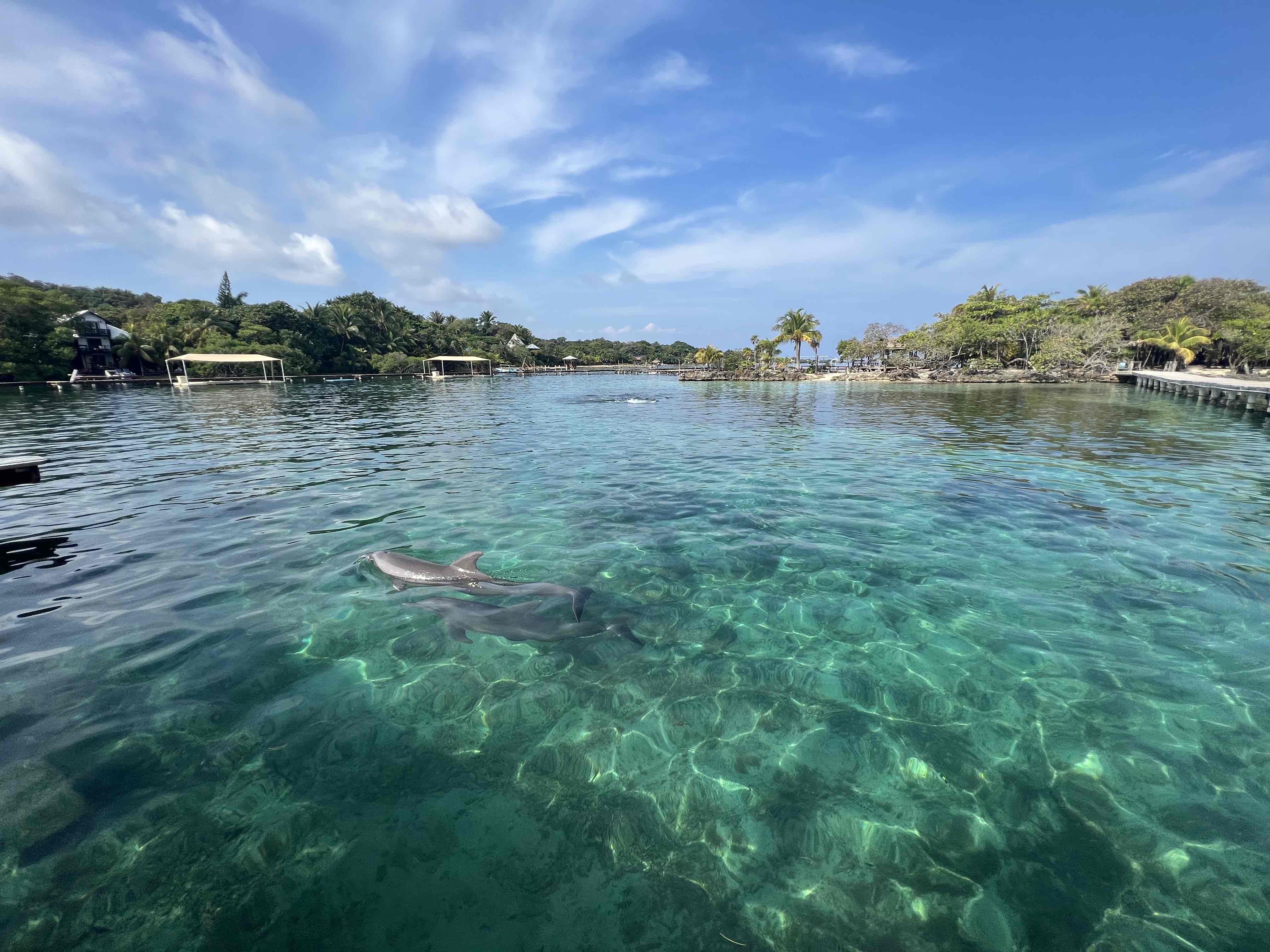 Alita buzzed at Buzz and they chased each other around the lagoon. Rocky rocked Maury with his pectoral fins and then she chased him, too! Poli was either with Elli and Gizmo or Gracie and Trixie. Both Trixie and Gizmo were testing the water away from their moms but also swiftly swam back to their sides. The session was a bit longer than normal because of great clear beautiful underwater visibility and dolphins playing or socializing with each other.
Manon and Kathleen also collected space use data with panoramic photos during a dolphin swim with guests. And, Lance and Matt arrived mid-day for their one-week film shoot. Their first sequences were along the reef west of Bailey's Key with a large drone. You can see John, Lance & Matt all looking either for the drone or at the remote screen just below. Just before we arrived at the west side of Bailey's we saw a spotted eagle ray breach! Very cool.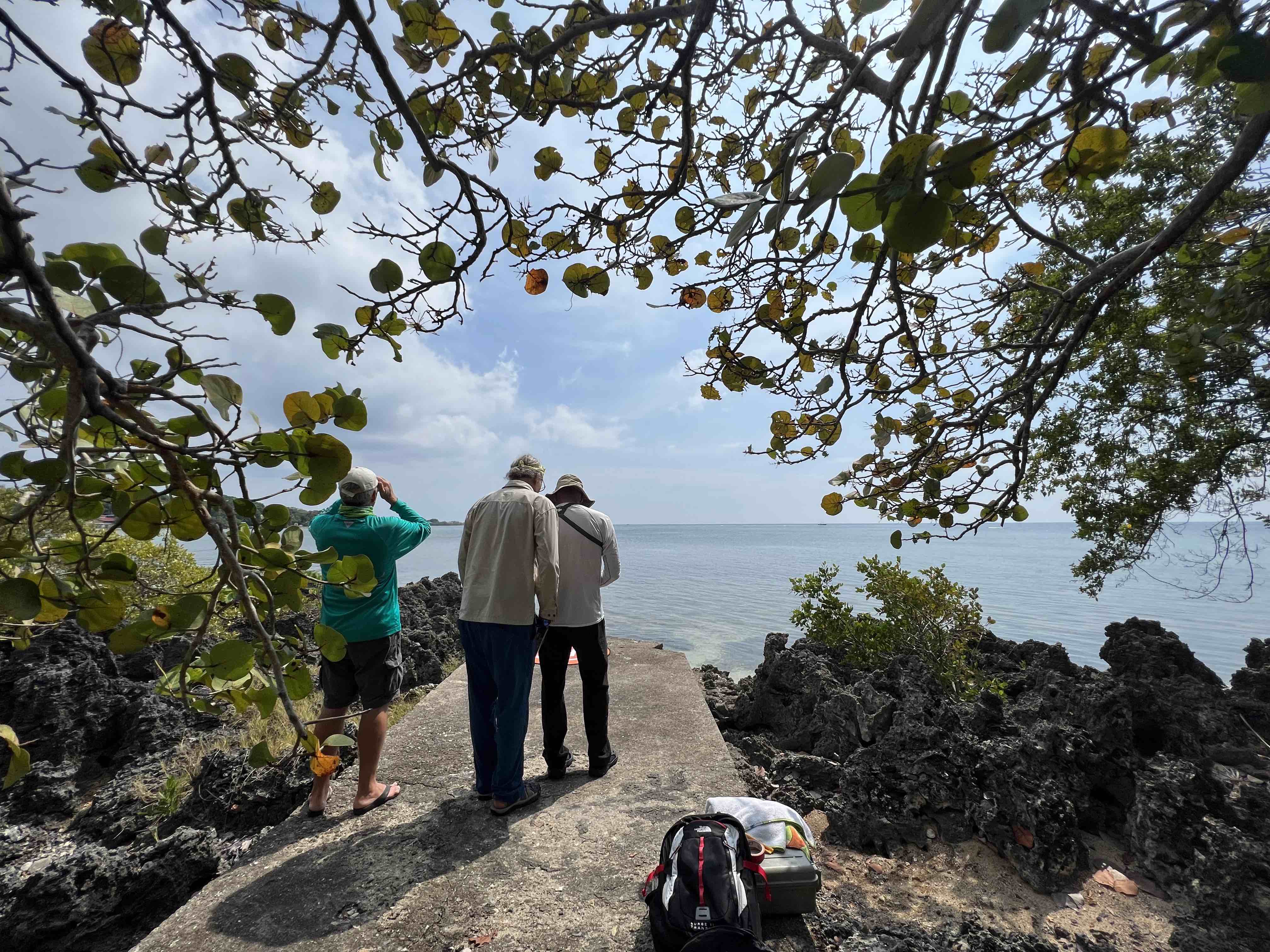 The day was a good one overall. And we learned the runway at the airport is repaired and Maddie managed to schedule her flights home for tomorrow morning.
Until tomorrow, cheers
DCP's June Ecotour Team (aka DCP's JETs)