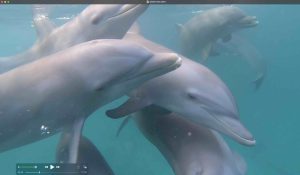 While I, John, Dave, Chris, and Louise went to Bailey's Key for our last data observation session this morning, Ron, Don, Jill & Bill went in search of sharks! They did a morning dive looking for sharks (and found some) with a second, follow up dive cleaning the coral tree PVC mounts as a contribution to coral restoration this morning.
See as Jill meets one of the sharks on the reef just below.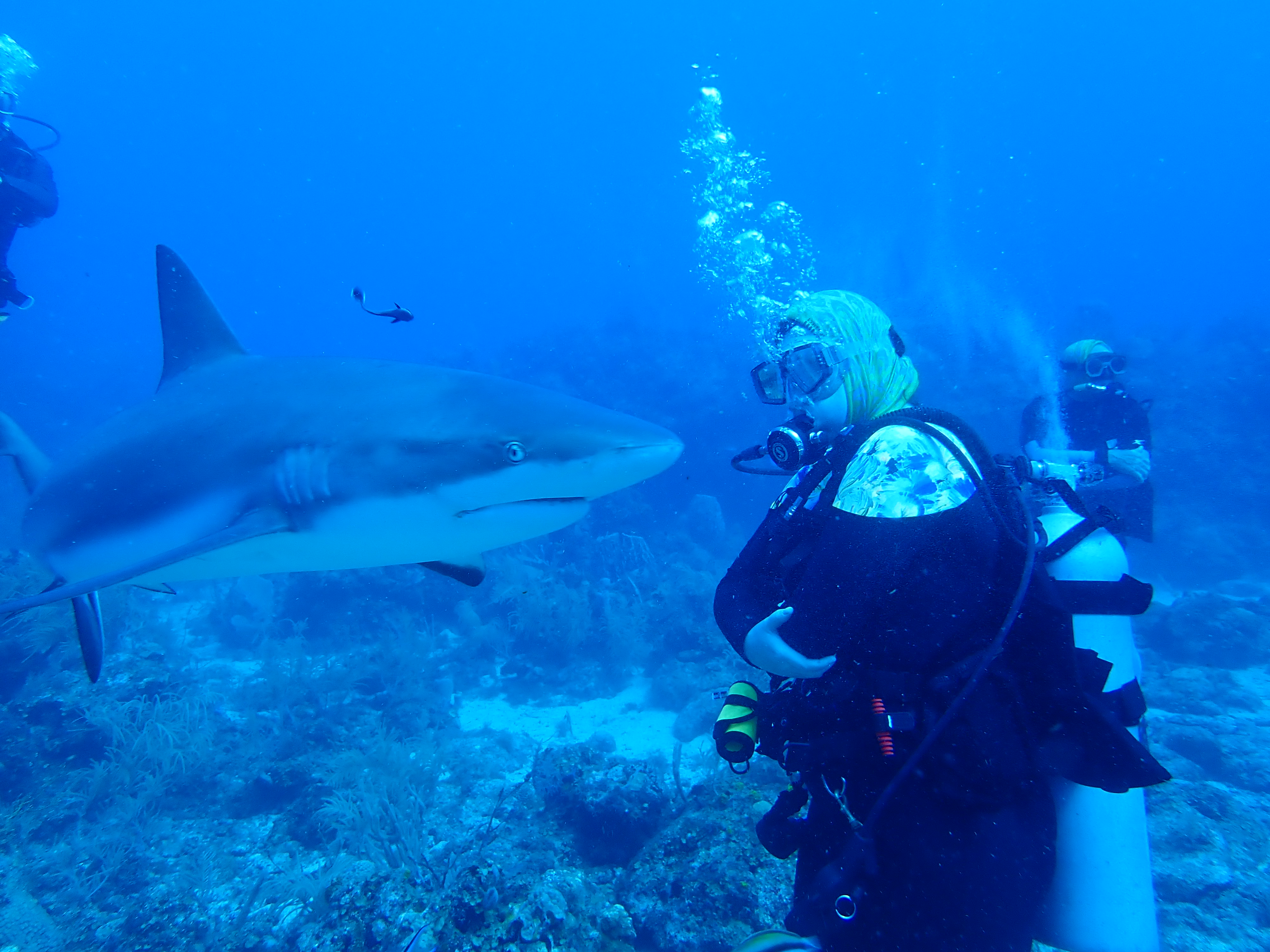 The dolphin observation session went very well! Champ had Rocky and Lenca had Buzz for most of the session … though Maury and Alita were keeping an eye on their antics. Poli sparred a bit with Stan and Sandy and Tilly seemed content to play between themselves with occasional forays around me. There was lots of seagrass and seaweed so there were lots of games played too. And, at one point, everyone seemed to be whistling with bubbles!
We had a great last day here at AKR for our DCP ecotour. Don, Jill and Ron played around just before dinner with the see no evil, hear no evil, and speak no evil gestures … but all three said "No promises!"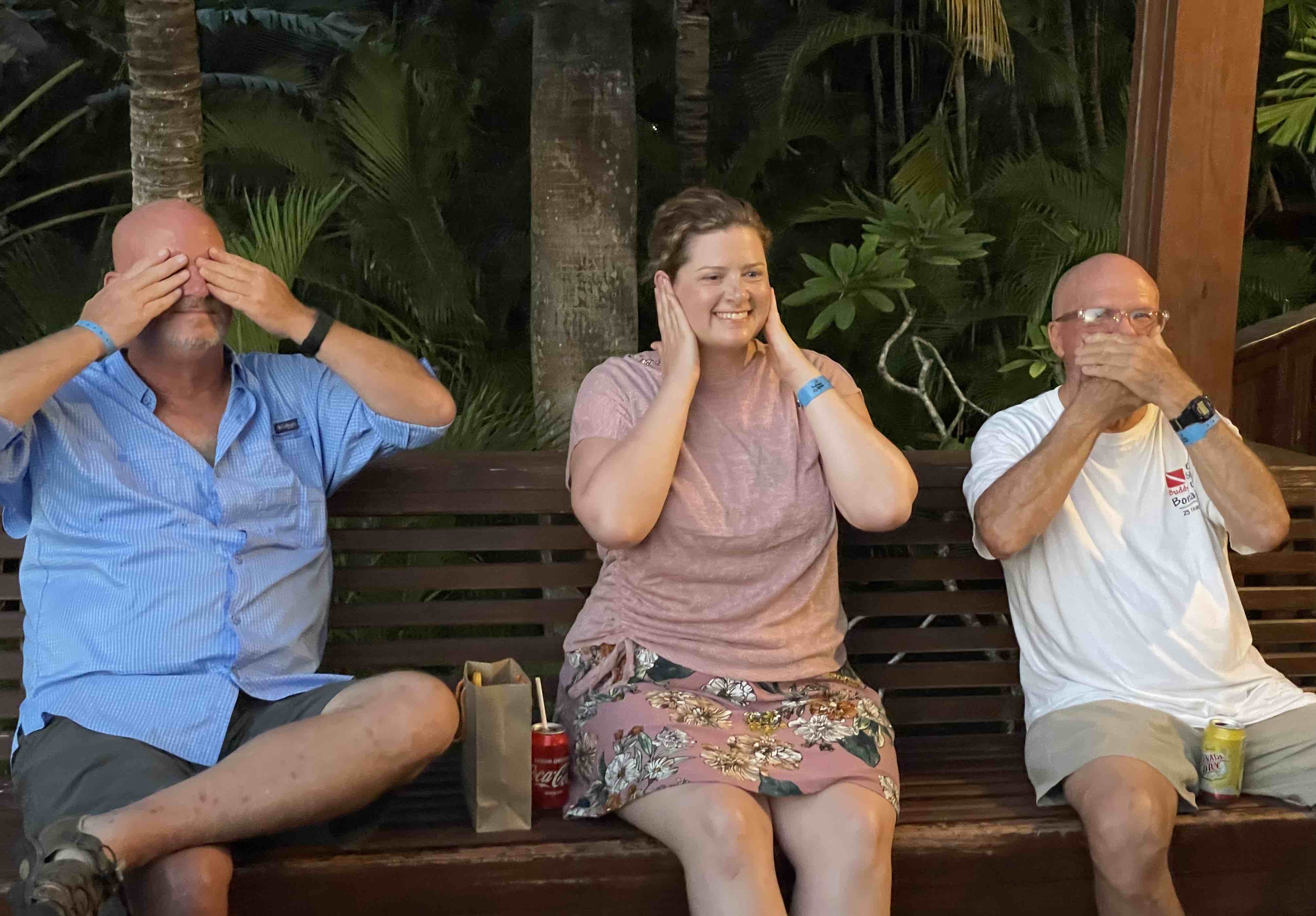 And earlier in the day, John found an iguana having either a late lunch or early dinner!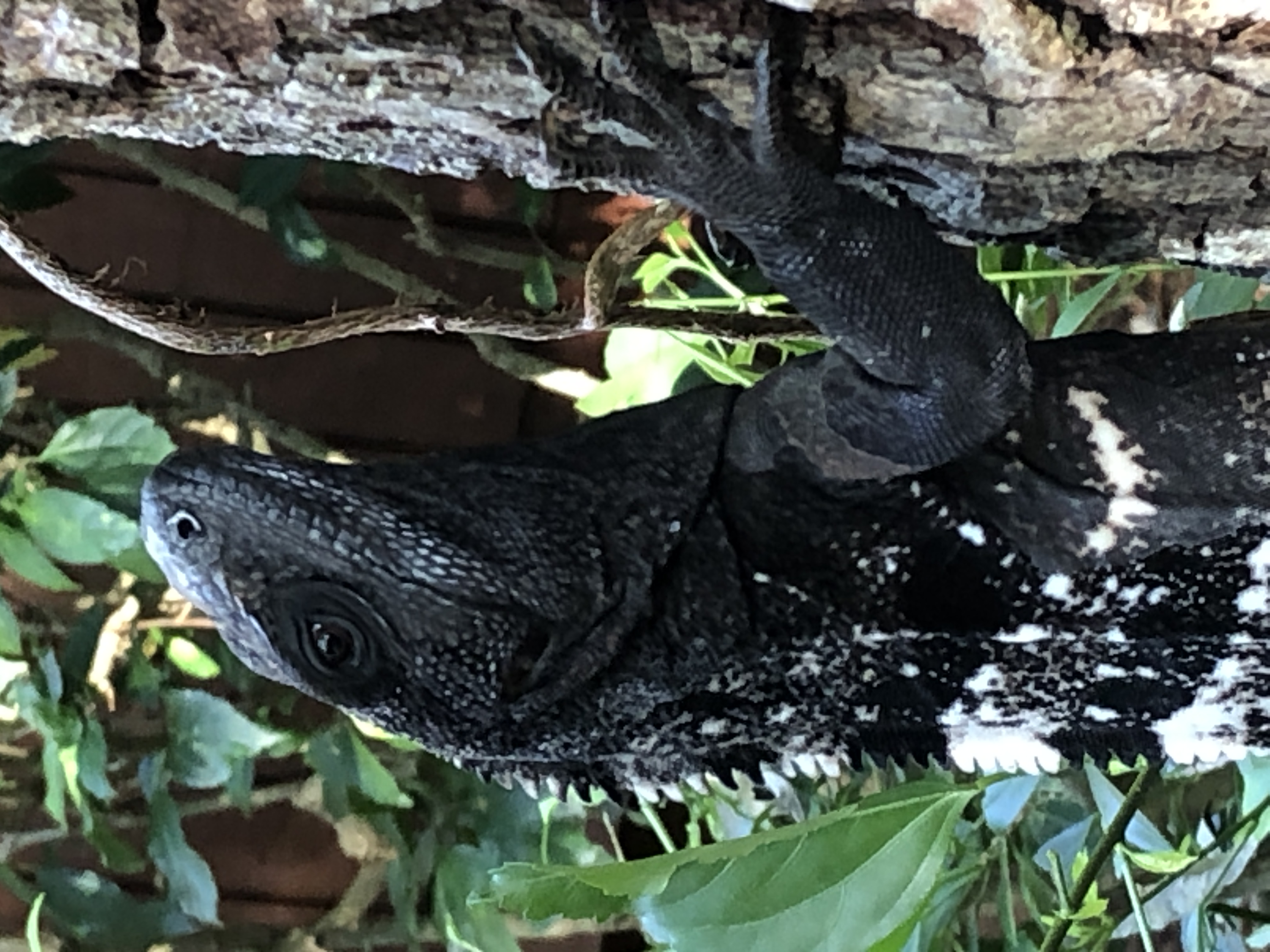 The trip was great for everyone. We collected 7 sessions of data observations (yielding about 4 hrs of video) and helped with a coral cleaning dive as well as other dives. And, we enjoyed each other's company!
We look forward to a future DCP ecotour. Tomorrow we return home but will keep our memories alive with photos from the week!
Cheers
Kathleen and DCP's October 2021 RIMS/AKR Ecotour group