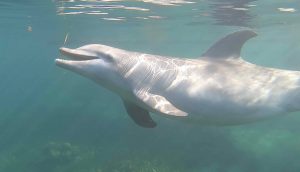 This morning's data collection session was about 30 minutes with exceptionally good underwater visibility! Thankfully, only a few dolphins showed serious interest in my fins today with Sandy and Tank spending their curiosity on my fins during the first part of the session and Stan and Champ wrapping up the session with a full-on wiggle session near my fins! Calli, Poli and Elli (see cover photo) each invited me to play with sea grass … tempting as their gestures were, I resisted and watched them play with the sea grass with each other in a sort of keep-away game. Both Buzz and Rocky were observed nursing from their moms. And, Ronnie and Ritchie seemed to have begun to take interest in Bailey. Tank is now a juvenile, which means that Bailey might soon be ready to receive Ronnie and Ritchie's attention … she was also curious about my fins and the sea grass during the morning session too!
Here Ritchie and Rnnie are following Bailey!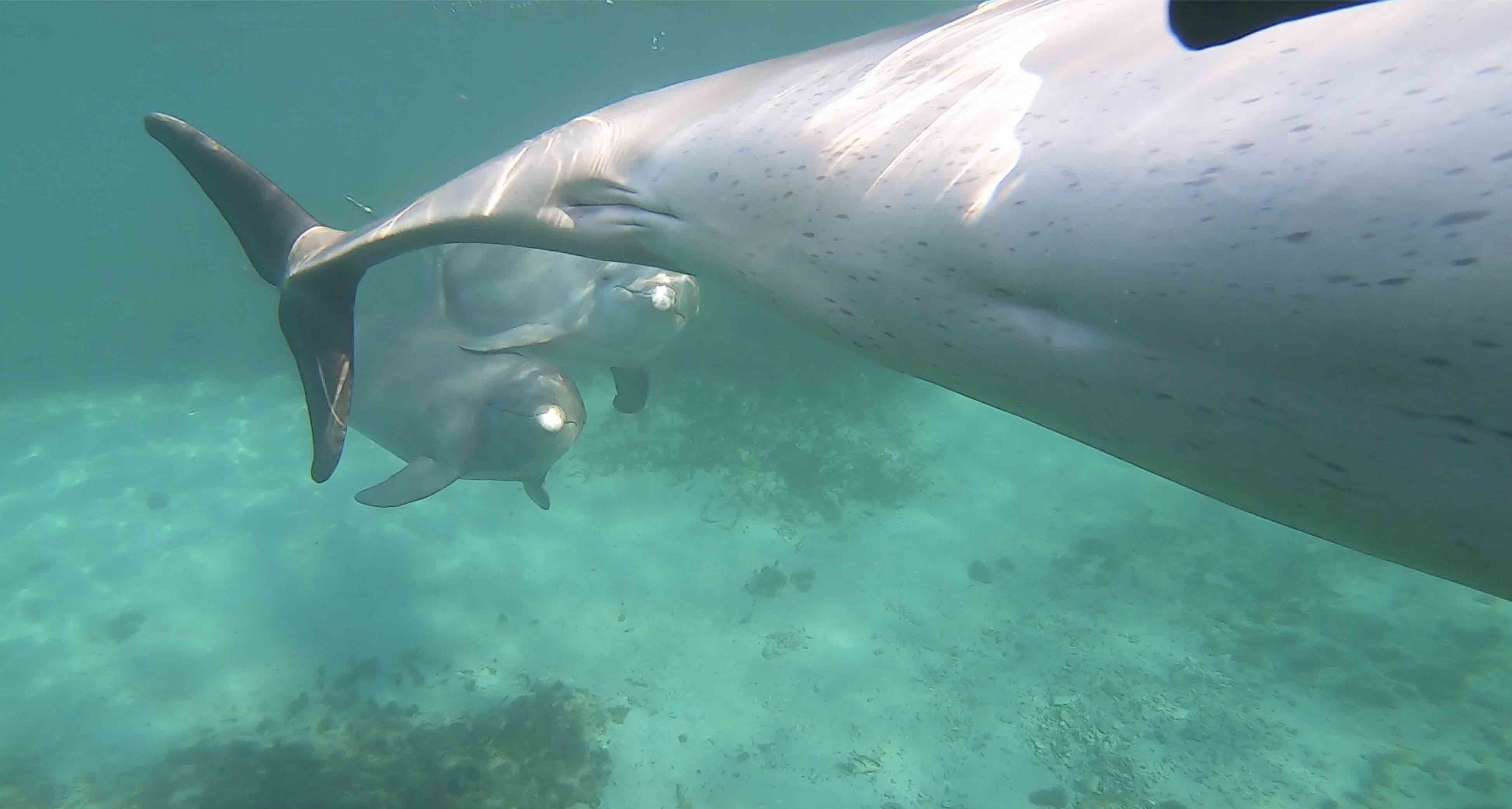 In addition to data collection, our group did several dives today with Don and Ron taking the dive boat around to Maya Key and Louise joining them from the snorkel/shuttle route. They all enjoyed the tiny satellite island of AKR. Jill and Bill also did an afternoon shore dive to the north of Anthony's Key, the same location where Dave did a mid-morning snorkel to spy on some unsuspecting reef fish! And, of course, Chris, Dave, and I had more science discussions!
In short, another productive DCP day here at AKR and RIMS!!
Tomorrow promises more fun in the sun!
Until then,
Cheers
Kathleen and DCP's October 2021 RIMS/AKR Ecotour group