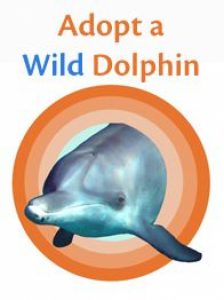 Our routine is a little different now since our last boat trip was about a week ago. Life on land is not as exciting as being on the water looking for our daily dolphins. Nat and I have got into a new routine that involves waking up when the sun rises, taking a break for lunch, and then getting caught up on sighting data or photo sorting. We have been taking advantage of our beautiful beach that is in out front yard, but it is nothing compared to being on a boat. The island was especially busy this weekend due to the famous Regatta weekend. Boats from all over were coming to celebrate a little sailboat race on the west coast of the island. The island was jamming with music that couldn't be tamed, and a good amount of people. It was a good celebration minus the little power outages that have been occurring recently.
Yesterday was one of the hottest days on the island. The sun was shining, and the sky was clear, but there was no ocean breeze. Despite the hot air we started the morning with a beach trip. Luckily, it wasn't as busy as compared to the daytime, so we spent the morning in the crystal-clear blue water looking for shells and sea glass. Since the beach seemed undisturbed by all the people, we took a nice walk on the beach before returning to our work. After our lunch break, we tried to get ahead in the sighting data, and the photo sorting for a good length of time. I was sorting photos that consisted a lot of dolphins that were considered either a C2 or C3, which were hard to tell apart from each other. The spot pattern on the different dolphins is what makes it easier for me to sort the different individuals. After a while, the dolphins started to blend together, and I looked over at Nat to signal that I really needed a break from the work and the heat inside the cottage. She came to the same conclusion, and we both decided to go to Big Game restaurant for dinner. It was a very nice to overlook the water, and see all the boats that had anchored at the dock for the weekend.
After dinner, we decided to watch a movie to relax from the day. After the movie was over we read our books for a little bit. Suddenly, we were visited by a strange creature that was too big to be a bug of any sort. It turned out to be a little lizard friend that sought refuge inside our cottage. We tried to catch him, but he was too fast for both of us. After the excitement we were met with a quick lights out because the power went out (again). We are both patiently awaiting more boat trips to come our way!
Until next time, Cheers!
Taylor and Nat
PS: Did you know that you can support DCP's research through our Adopt-A-Wild-Dolphin program? It's easy – you pay $30 or $35, choose a dolphin and get all sorts of fun info, photos and videos! Click here to check out the details.