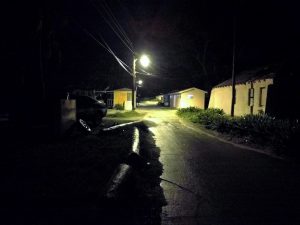 I start Saturday off by doing some work before heading over to meet our group that just arrived. I walk over and find one of the guests enticed in a book. I continue to the suite and see Nicole and some new faces. I introduce myself and get asked if I am the man with the blue bike. I arrived ahead of the official orientation time so I start to get set up to get some work done in the meantime. Nicole tasks me with some new data analysis and I start to think how I can accomplish that while completing other work. Kel pops in and pulls Nicole away to help her. As Nicole is leaving, very ominously she asks me to remind her when she gets back that she needs me for something. I get to work for a short while wondering what it could be. Nicole gets back, and without me even getting a chance to remind her she asks me to follow her. She leads me into a room and shows me a selection of DCP shirts and asks me to pick one for myself. Pleasantly surprised I narrow the shirt selection down to a slate and highlighter green colored shirt. I opt to go with green as it is my favorite color. It has nicely contrasting blue logo with "dolphin communication project" written on the back. The front also has the same color blue logo on the top left. I try it on and it fits great. I ask if that is all she needed me for and she replies yes. Happy with the task and selection I head back to the guests as more are accumulating. Kel starts up our orientation and lets everyone know we are waiting for one more guest. Depending on the weather she will arrive on a seaplane by sea or at the airport. After some introductions Kel goes over the general weekly plan and important hand signals for the boat. We inform the group that we want them to have a great experience and that we only go out when they go out and that those trips are what we use to gather data. After some technical questions about underwater cameras we conclude the orientation and part ways until the afternoon boat trip.
As it is almost time for the boat trip I head down to the docks to meet Nicole to prepare. I arrive and the wind and rain has picked up a little. Not seeing anyone at the docks I head back to the suite. We choose to wait until it got a little calmer to head out. Once things settled down a little we were off to the docks. We picked up the rest of the group on the way there to meet Captain Al. We boarded the boat and set off into some light rain. Once we were out we made a quick swim stop so everyone can familiarize themselves with any gear they needed to. It was a well worth trip as we found one of the guests wet lenses would need to be installed while in the water or air bubbles would appear. We head off for our search for dolphins. Buttoned up in rain jackets and with our eyes peeled we gaze into the horizon looking for any signs of the bow riders. As the water is a little rougher Kel mentions that they might be less likely to come to us since they already have water to surf and play. Unfortunately because of the weather it is also harder to see the dolphins. With two factors playing against us we are still hopeful as they have to be active somewhere. We talk and mingle as we continue to look but our search efforts seem to be in vain. The most action we have seen so far is Al sneezing several times after the smell of ginger snaps crosses his nose and a few flying fish. We head back hopeful for some action through the return trip. We arrive at the docks disappointed but knowing the bow riders are out there somewhere we remain excited for the next trip out.
Later that night I head out for a bite to find that the local eatery is closing earlier than advertised. The weekend island culture I heard the night before has seemed to be tamed. It seems the rain is asking us to come back another day.
Until next time,
J.P.