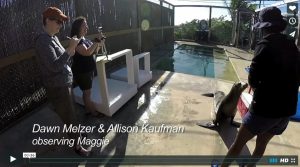 DCP DE Innovative Study 2016 from Dolphin Communication Project on Vimeo.t
Here is a short video that showcases the Innovative Study we conducted at Dolphin Encounters at Blue Lagoon Island in The Bahamas in late January/early February 2016! If you remember (or look back through our blogs), this was research conducted in collaboration with Drs. Deirdre Yeater and Dawn Melzer (Sacred Heart University) and Dr. Allison Kaufman (University of Connecticut) and Kathleen (DCP) at Dolphin Encounters.
 Data processing and analyses are ongoing … but this clip allows you to see some of what we did when at DE.
Cheers
Kathleen