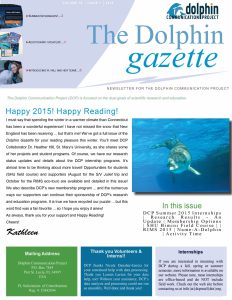 The Winter edition of the Dolphin Gazette is here!
Curl up & read your copy today!
Our winter edition is full of research analysis updates, details on trips and interning with DCP and an introduction to Dr. Heather Hill! Click Dolphin Gazette in the Latest Buzz tab, and to get all the newest updates. As always, thanks for reading – and for sharing!