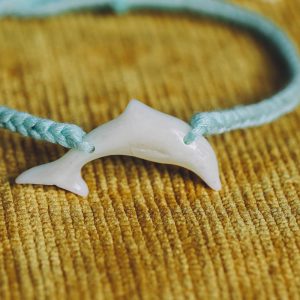 Adopt-a-wild-dolphin Holiday Bundle 2019!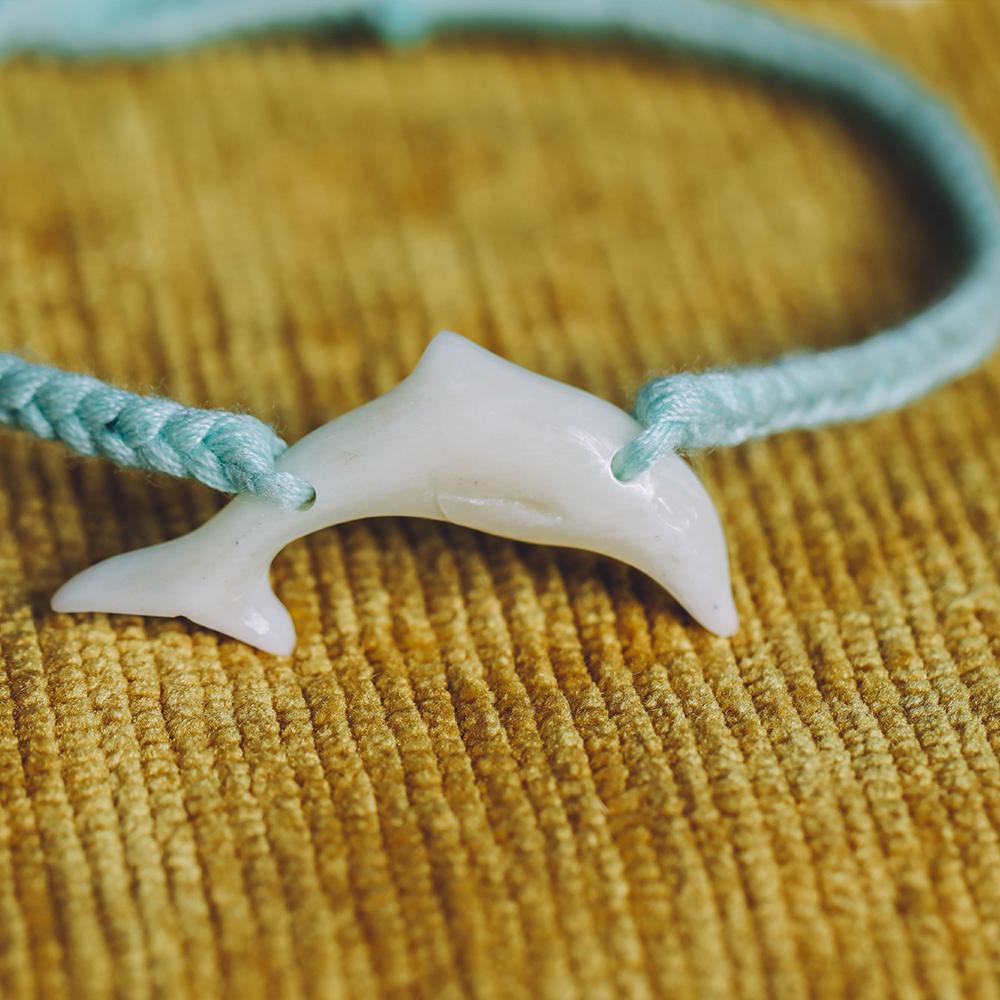 Order by 12/19 for expected delivery* by 12/25 with free, standard shipping.
Order by 12/21 for expected delivery* by 12/25 with expedited shipping (additional fee).
*To US address. DCP can ship to non-US addresses, but cannot estimate arrival dates.
It's time to put a little more dolphin in your life by purchasing a dolphin-themed gift that will also help support dolphin science and conservation. The Dolphin Communication Project is offering a very special, limited edition Adopt-A-Wild-Dolphin Holiday Bundle this holiday season. For just $50 you can adopt one of five dolphins we have handed picked for this offer from our adopt-a-wild-dolphin lineup and you'll receive a dolphin bracelet from Wanderer Bracelets. The dolphins: Tina, Weiloo, Vee, Split Jaw, and Paul. You'll get all the goodies in our regular adoption kit (see below for details), and a beautiful dolphin bracelet desinged by Wanderer Bracelets! This bundle offer is only good until December 31st, 2019. DCP cannot guarantee arrival before Christmas (especially for international orders), so order early to avoid disappointment! Bracelet supplies are limited, so this offer is only valid while supplies last.
This Holiday Bundle is just $50 – that's a 25% savings over purchasing an Adoption Kit & Wanderer Bracelet separately. And, it includes standard shipping within the US! (Expedited & international shipping are options available.)
To take advantage of this special offer read about Tina, Weiloo, Vee, Split Jaw, and Paul(their bios are below), decide on your favorite, and then fill out our order form.
Tina (#14): Tina is one of everyone's favorite dolphins as she is easy to ID and very playful- with passengers and with other dolphins! First seen in 2002, she is sometimes seen in the company of Leslie (#80) and Nemo (#76). Recognized by the large spot and vertical scars on the left side of her peduncle, she often very curious about our camera but occasionally completely oblivious! Tina was named for Pete, Amparo, and Kyle Furey by Jessica Wood in November 2004.

Weiloo (ID#110): Weiloo is an older, juvenile, female Atlantic spotted dolphin. DCP has been observing her off the coast of Bimini, The Bahamas, since 2015, when she was already independent from her mom..

Split Jaw (#22): Split Jaw was first seen in May of 2001 when the impressive wound on his jaw (the inspiration for his name) was pretty fresh. His jaw injury is now very well healed and Split Jaw is developing lot of spots! Split Jaw is extremely social!

Vee (ID#101) – Vee, a female Atlantic spotted dolphin, has been observed by DCP since 2012. We monitor her spot development carefully – so far, she has no nicks or scars! Because of this, researchers rely on her spot pattern to recognize her, year after year. Thankfully, she seems fairly interested in the boat and our cameras, which allows us to document her new spot development and associations over time.
Paul (#99) has been observed off Bimini since 2011, the first summer after he was born. In the early years, when he was always by his mom (Leslie, #80)'s side, the pair spent much of their time with Lil' Jess (#35) and her calf. Paul is easily recognized by the double notch in his peduncle. Paul Alexander Landis, aka Paul or PAL, was named in 2015 by Carl & Sylvia Landis, in memory of their son, Paul Alexander Landis, who loved the ocean.
************
Know which dolphin is your favorite? Time to order! Just fill out the below form and we'll get your Holiday Bundle to you ASAP!
What's in your Adoption Kit?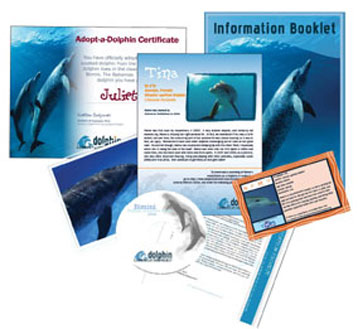 An official adoption certificate
Photograph of your adopted dolphin
Details on how to download dolphin vocalizations from the Bimini adopt-a-dolphins as a ringtone or audio file
DVD containing video of the Bimini dolphins
Biography of your adopted dolphin
Welcome letter and registration info
Information Booklet with Atlantic spotted dolphin fact sheet and info about the Dolphin Communication Project
Dolphin trading card sample
AND: and a dolphin bracelet from Wandered – style chosen by DCP