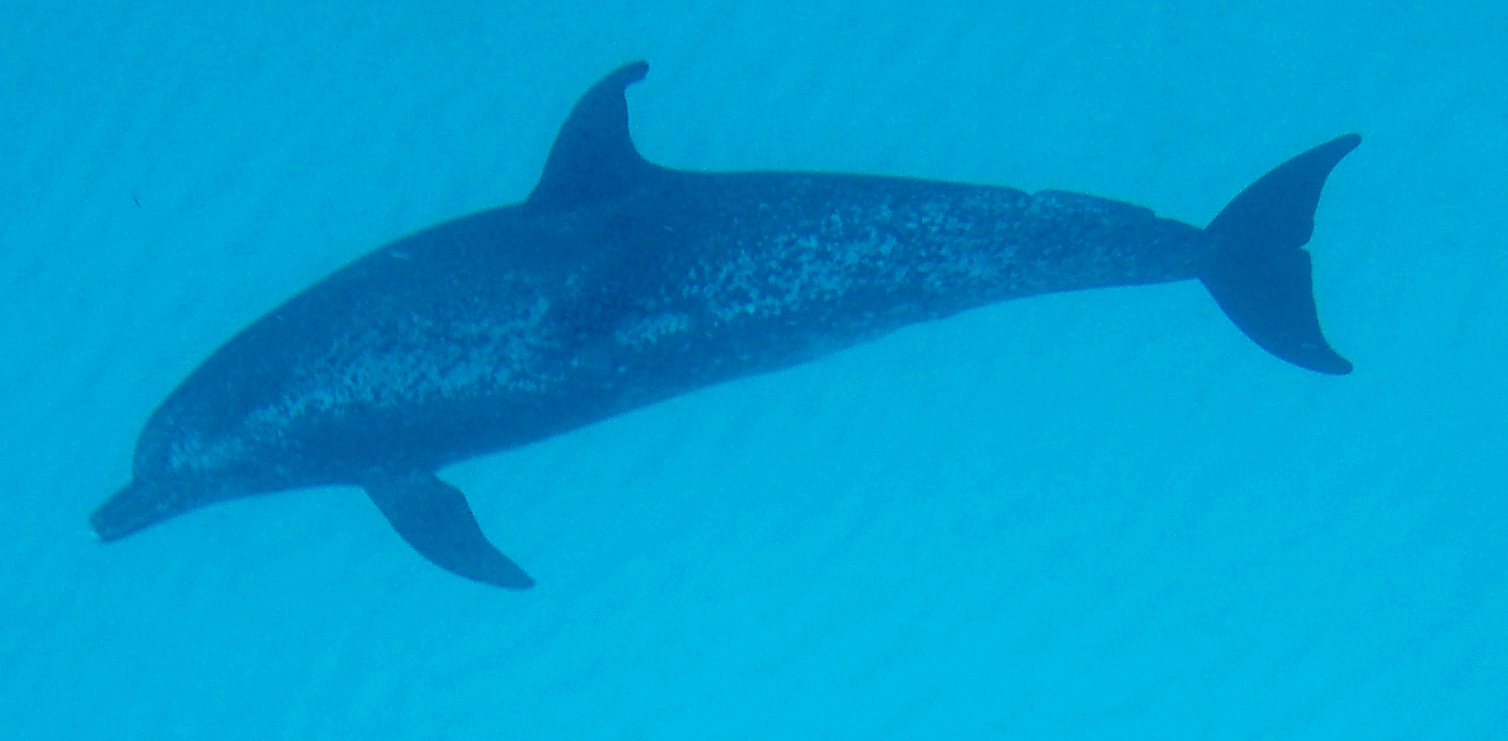 Unfortunately, we experienced the disappointment of no dolphins on Monday's dolphin trip. The seas were much calmer, however, so at least it made for a nice boat ride! With optomistic spirits, we headed out into even calmer seas on Tuesday… 
After a nice snorkel stop at "3 Sisters", we continued our search. We were not disappointed as we found a mother/calf group very early! At first, there were 4 mother/calf pairs (all Atlantic spotted dolphins), but the group size grew to at least 14 individuals! Plus, we could see even more dolphins in the distance. We had a few great swims with very energetic young dolphins. There was lots of fast circle swimming, synchronized ascents and descents, sand rubbing and surfing. Everyone got a great view and some people were even able to try "towing" whereby passengers hang onto a rope behind the boat – which is only going 1-2 knots. But, this extra speed seems to interest the dolphins and folks got some very close eyeball-to-eyeball action! 
By the end of the day we had seen Romeo (#10), Lil' Jess (#35), Niecey (#48 – with a new calf?) Trudy (pictured here,#57 – also with a calf?), Nemo (#76), Leslie (#80) and un-named #91 and #92. We have two more dolphin trips this week; we hope we are as lucky as we were today! 
Until then,
Kel, Tara & the eco-tour group