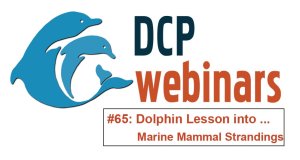 This Dolphin Lesson walks viewers through a marine animal stranding event, highlighting what they can do to help. Amber Lea Kincaid is a stranding biologist with Mote Marine Laboratory's Stranding Investigations Program. She is focused on how animal behavior can inform conservation efforts and loves educating people about Florida's marine animals.
Dolphin Lessons are geared toward ages 6-13, but everyone is welcome.
You can also find other DCP webinars here on our website under the Education Tab! Or on our YouTube Channel!
Original airdate: 7 April 2022