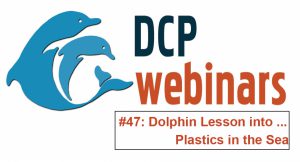 In this Dolphin Lesson, Ms. MaryEllen, from Mystic Aquarium, discusses plastic pollution, which is found in almost every marine habitat around the world. From plastic bags, straws, and balloons that are carried hundreds of miles through watersheds to the items that are found directly along the coastal; this presentation explores how plastics enter the waterways, the impact of plastics on marine species, and efforts to address this global problem. You'll take away both individual and collective actions that be taken now to reduce additional plastic pollution!
This program is geared toward ages 6-13, but all will enjoy it!
You can check out our other webinars here on the DCP website under the Education tab!
Original airdate: 6 April 2021