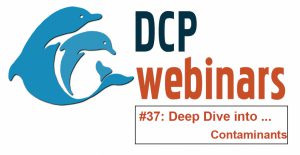 In this Deep Dive, DCP is joined by Dr. Annalisa Zaccaroni, Associate Professor, Department of Veterinary Medical Sciences, University of Bologna, Italy.
Dr. Zaccaroni gives a general view on the known impacts that contaminants have on marine mammals. Additionally, she provides a brief look at the impact of marine litter and algal toxins, as well as the impacts of petroleum on animals in the marine environment.
You can also learn more about potential oil drilling in The Bahamas at this link.
This webinar deep dive program is geared toward ages 14 and up, but all are welcome to listen and learn. You can learn more about other topics in DCP's webinar series here on our YouTube channel or on our website (www.dolphincommunicationproject.org), here in the education tab.
Original Airdate: 10 December 2020