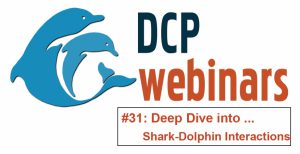 In this webinar, Dr. Michael Heithaus, Dean, College of Arts, Sciences & Education at Florida International University, explores the lives of Indo-Pacific bottlenose dolphins of Shark Bay, Western Australia and how their lives are influenced by tiger sharks.
This program is geared toward ages 14 and up, but all will enjoy it. If you'd like to get some additional background, check out one of Dr. Heithaus' articles at this link.
You can also check out DCP's other webinars on our YouTube Channel or here on DCP's website under the education tab (www.dolphincommunicationproject.org).
Original Airdate: October 22, 2020