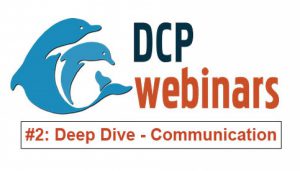 Thursday 9 April 2020, 11:00 a.m.
DCP Dives Deep into…Dolphin Communication
This webinar was recorded on 9 April 2020. DCP Director, Kathleen Dudzinski, PhD, discusses animal communication in general and dolphin communication specifically. And, of course, the DCP team answers questions at the end. This webinar was the first in our series, "DCP Dives Deep into…" Check out the DCP website (https://www.dolphincommunicationproject.org/index.php/get-involved/webinars) or this YouTube channel to find more archived programs. On our website, you can also find free, downloadable STEAM activities for kids (look under the education tab). Stay tuned to our social media for upcoming webinars, field programs and more!