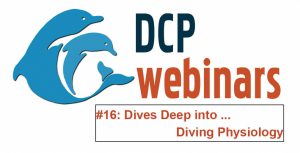 Learn the basics of marine mammal diving physiology with special guest Dr. David Rosen!
Dr. Rosen is an Assistant Professor at the University of British Columbia's Institute for the Oceans and Fisheries (Canada). His research focuses primarily on marine mammal bioenergetics, physiology, and nutrition. And, in this webinar, Dr. Rosen shares with us details about the marine mammal dive response. You can learn more about his research here, at his lab website. And, here is a paper recommended by Dr. Rosen for those of you who want more than the engaging and interesting webinar!
This program is geared toward ages 14+, but all are welcome. And remember, you can find all our webinars on YouTube and under the education tab on our website.
Original Airdate: May 28, 2020