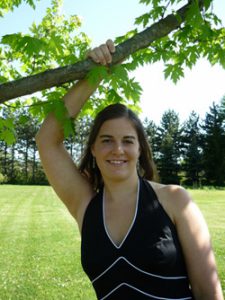 Undergraduate: Spring Hill College (Mobile, AL) – BS in Biology (concentration in marine biology) 2008
Currently attending Alaska Pacific University – M.Sc. Environmental Science
Niccole grew up in Northeastern Indiana where at a very young age she had her first taste of science following her father around who was a wildlife biologist. As she got older, she remembers countless occasions going into the field with her father to assist with various surveys and projects including habitat restoration projects, the trapping and banding of Canadian geese, and the reintroduction of river otters into native streams and rivers in Indiana. It was during these times she fell in love with biology and the outdoors and knew this was the path she wanted to follow.
Soon after entering college in 2004 Niccole chose to study marine biology rather than wildlife biology. Perhaps it was the lack of a nearby ocean growing up, the mystery of an unknown environment, or both that drove this switch. Upon graduating and earning her BS in Biology, Niccole returned to her hometown and started working as an aquarist at a local zoo. It was here where she worked with a wide variety of tropical fish, jellyfish and helped to start a behavioral husbandry training program for the zebra and blacktip reef sharks on exhibit.
In 2010 Niccole decided to further her education and returned to school at Alaska Pacific University in Anchorage, AK. While there, Niccole used DARWIN, a computer-assisted dorsal fin photo-identification program to build a more functional bottlenose dolphin photo-ID catalog for DCP's Bimini, The Bahamas field site. Niccole graduated in May 2013 and her thesis can be found by clicking here. DCP, and collaborating students, will continue to build on Niccole's work for years to come.