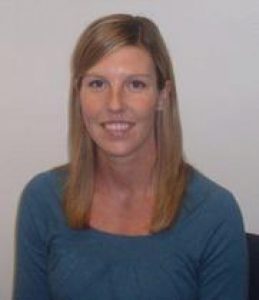 Associate Professor, Sacred Heart University, Connecticut
Check out Dr. Yeater discussing her collaborative research with Psychology Today.
Biography
Dr. Deirdre Yeater received her Ph.D. from the University of Southern Mississippi in Experimental Psychology with a Concentration in Marine Mammal Cognition and Behavior.  Dr. Yeater is an Associate Professor at Sacred Heart University in Fairfield, CT. She enjoys teaching courses such as Comparative Psychology and Animal Learning. Dr. Yeater's research has been in the areas of: dolphin imitation and social learning, the behavior of rough-toothed dolphins, social interactions in belugas, the effects of vessel traffic and swimmers on dolphin behavior, the effects of noise on marine mammals, and environmental enrichment with captive animals, such as, river otters. She is currently studying visual laterality and discrimination between familiar and unfamiliar stimuli in belugas at Mystic Aquarium. She works closely with several undergraduate students who assist with the research. 
Research Abstract
Dr. Yeater collaborates with DCP on several projects. Dr. Yeater has been bringing students to the DCP Bimini field site for study abroad course work beginning in 2009.  Her classes have assisted DCP in photo-id data collection with Atlantic spotted dolphins and bottlenose dolphins.  Dr. Yeater worked in collaboration on analysis of coastal sighting data collected over the past 11 years near Bimini.  In addition, Dr. Yeater is currently working with DCP and several other collaborators on a study observing courtship behaviors in cetaceans, specifically in belugas.  Another collaborative research project involving Sacred Heart University, UCONN, and DCP investigates creativity in marine mammals and children.