Please let us name a dolphin in your honor!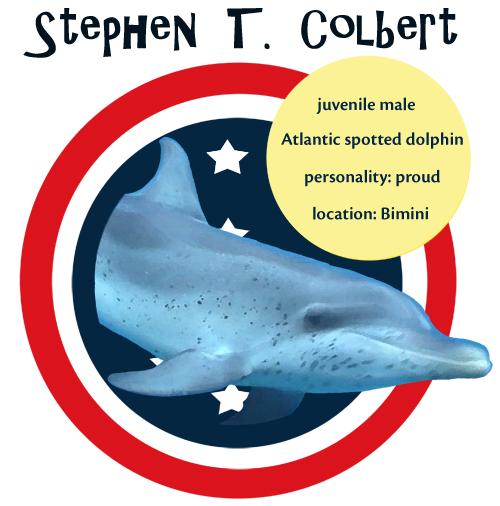 As many of you undoubtedly know, The Colbert Report has become one of late night's most popular programs. In honor of Colbert's tireless quest for truth, and unflinching pursuit of self-congratilitude, we at DCP will name a wild, Atlantic spotted dolphin in Colbert's honor. But, first we need his permission – and we need your help to get it!
To read more about this appeal, click here. You'll learn more about ID#079, the dolphin we've chosen for Stephen and how you can bombard him with "tweets" until he agrees!