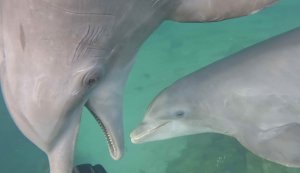 This morning's data collection session featured some neat behavior with Stan circling Kathleen and also competing with Poli for Manon's attention but also some fast swims by the calves and the younger animals. There were lots of leaps and speed swims. It was a good session, even though the visibility was not great. Stan and Mr. French spent time investigating Kathleen's fins.
Maddie was able to depart this morning and, since we've not heard from her, we believe she made it to Miami and then on to Texas.
The mid-day period was filled with space use data collection from the palapa at Bailey's Key. We were able to collect two swim-focused sessions and also one baseline space use data session. All had the panoramic photos and the swims had 7-12 people in the water with the dolphins. During the second swim, Sandy was delighted to splash us … you can see her approaching to get us wet in the photo below.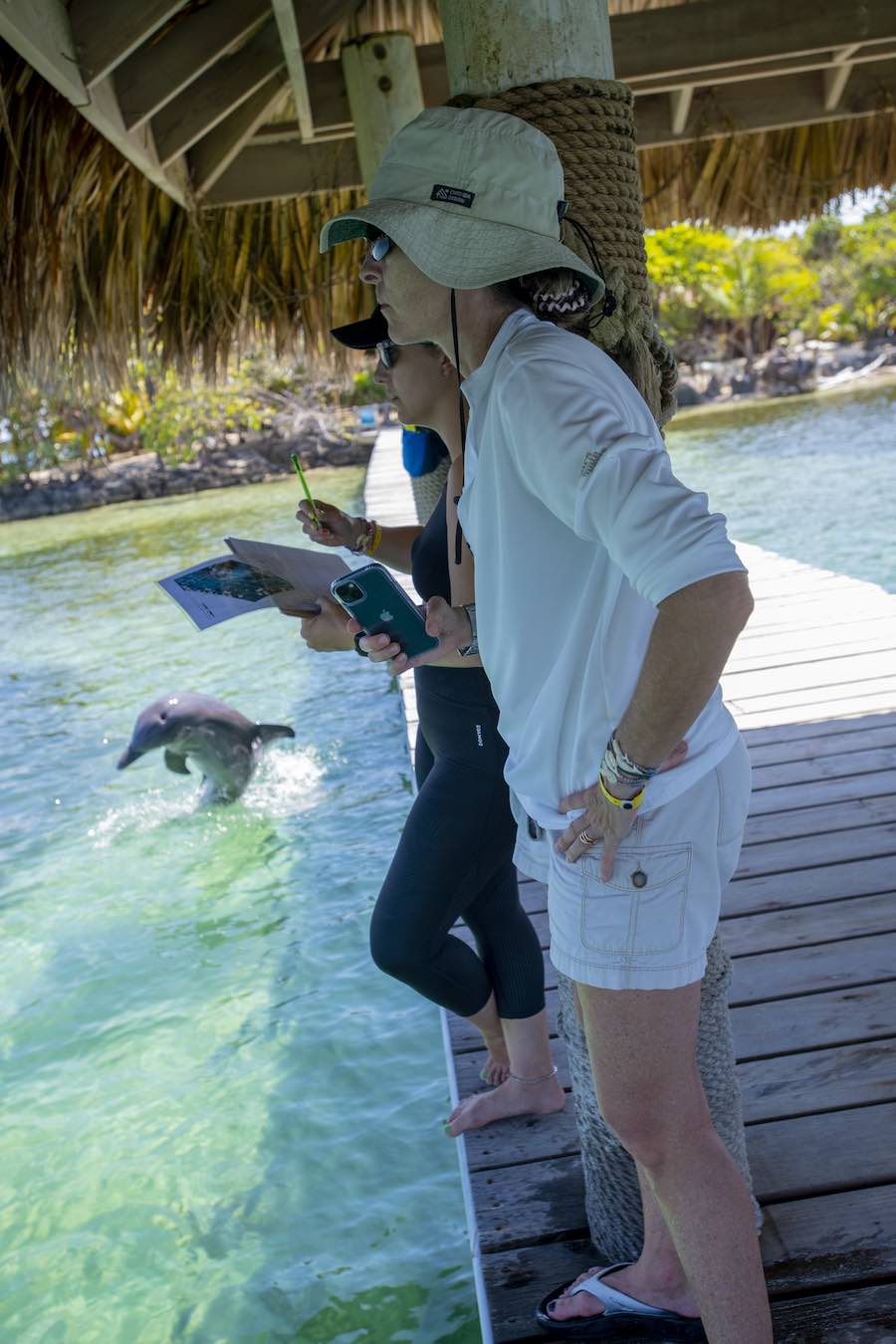 Lance and his team got a few more sequences for his film and the day was enjoyed by all of us – it was a warm day. We hope for the same tomorrow … we shall see.
Until tomorrow, cheers
DCP's June Ecotour Team (aka DCP's JETs)