You may know her as "Little Dot," but White Blotch's 2004 female calf is now ready for an official name. You can learn more about this active y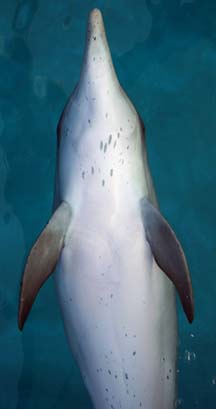 oung juvenile Atlantic spotted dolphin – and how you can be the one to name her – by clicking here.
ID#094 was born in the summer of 2004 and stayed close with her mom all the way through the summer of 2010. She is very playful and frequently rides the bow of the boat – belly up! For $750, you can be the lucky supporter to give ID#094 her permanent name. At that point, she will join the other dolphins in our Adopt-A-Wild-Dolphin program.