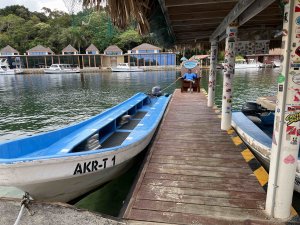 Our first day of data collection had us heading to Bailey's Key at 6 AM! Rupert was early to collect us and waited patiently in the giant AKR chair! We'll have to see about getting a group photo at this chair sometime this week … but we digress. Our first session this morning went well with surface activity apparently but underwater visibility lacking. We had a few lectures/discussions in the classroom and on the key followed by a snorkel visit to Bailey's Key. It was a full but fun day!
Reagan – so many dolphin names to learn and many cool fish species to identify.
Hannah – dolphin family trees are surprisingly complicated!
Brynn – I found new fish (e.g., queen angel, yellowtail damsel fish, sailfin blenny, yellowhead jawfish) to put in my tank (but won't bring them from Roatan)
Shelby – I was surprised at how difficult it was to capture everything while making observations but and excited to use some of the tools our teachers gave to us.
Haylee – don't worry mom, it's not just frogs! It's also dolphins and fish! There are more dolphins and fish than I could shake a stick at.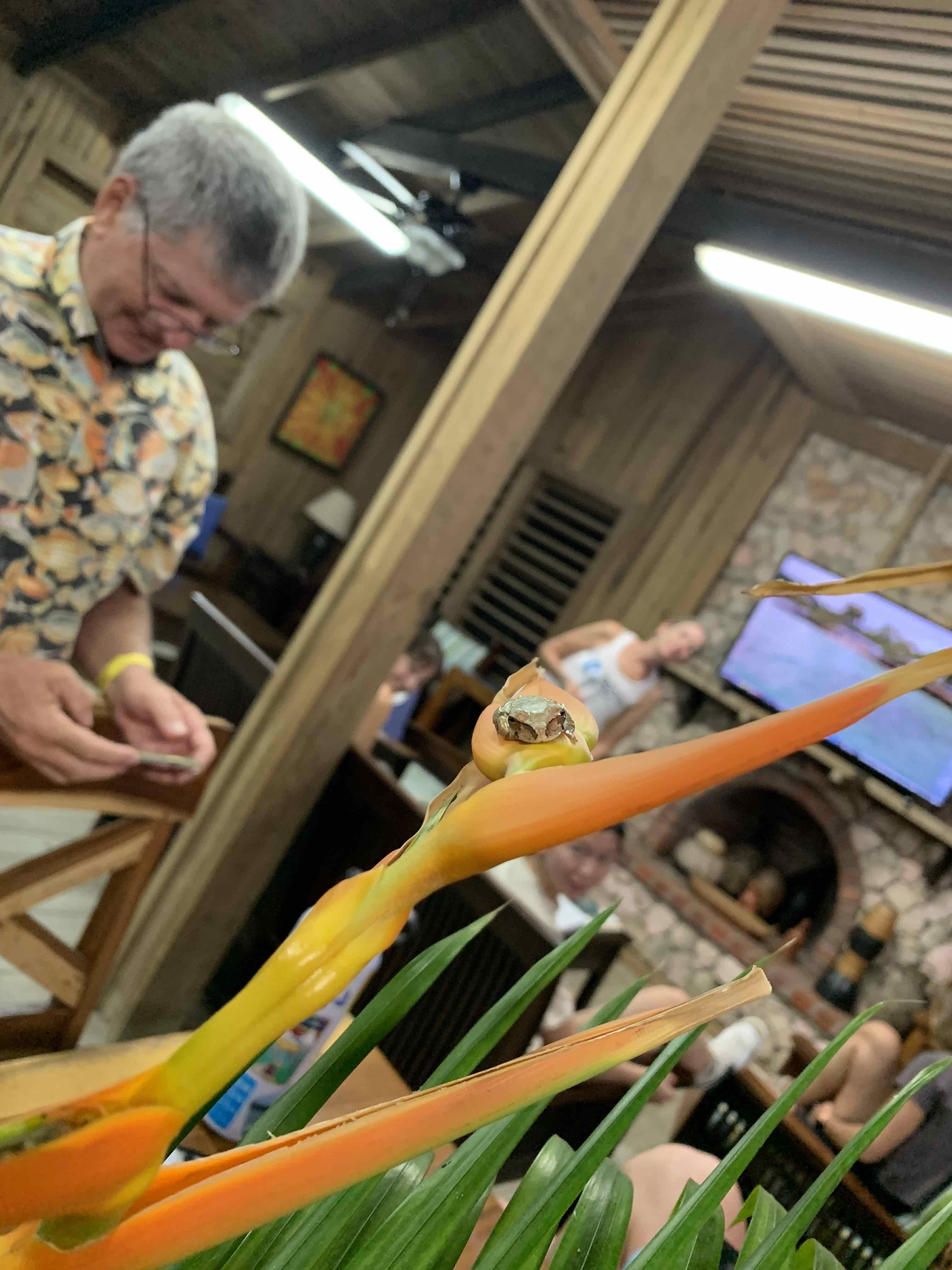 Justin – exuberantly waiting to dive deeper into the complexity of these creatures.
Allison – getting to do field research was a really unique experience that I haven't gotten o do in CSU classes yet.
Catalina – even though I was late for dinner, I was glad I stayed to ask questions of the fish ID presenter because I learned a lot from him and made a new friend.
Ella – after all of our conversations in the classroom I feel like I know a lot more about the research process and how it's conducted.
Marissa – only waking up at 5 in the morning if it's to study dolphins!
Selina – trying to remember everyone's name(s) and it's even harder to remember all the dolphins' names.
Thomas – My lack of understanding of my surroundings makes me excited to learn more of what I do not know.
Maddie M – I love all the dolphins so much even though I can only identify Sandy and Ronnie … but I'm working on their IDs.
Kya – After seeing the dolphins multiple times, I can say that the feeling (great, inspiring, wanting to learn more) you get when seeing them does not get old.
Maddie S – I snorkeled for the first time today and I really enjoyed it (and no sharks!).
Cacie – An exciting day of first observations, dolphin names, and snorkeling.
Arianna – I still feel like a kid in the candy shop every time we get in the water taxi to the dolphins.
Abbie – the more I learn the more I realize I don't know.
Manon – cool dolphin activity this morning and Sandy has a new friend! (maybe a friend, maybe not?!)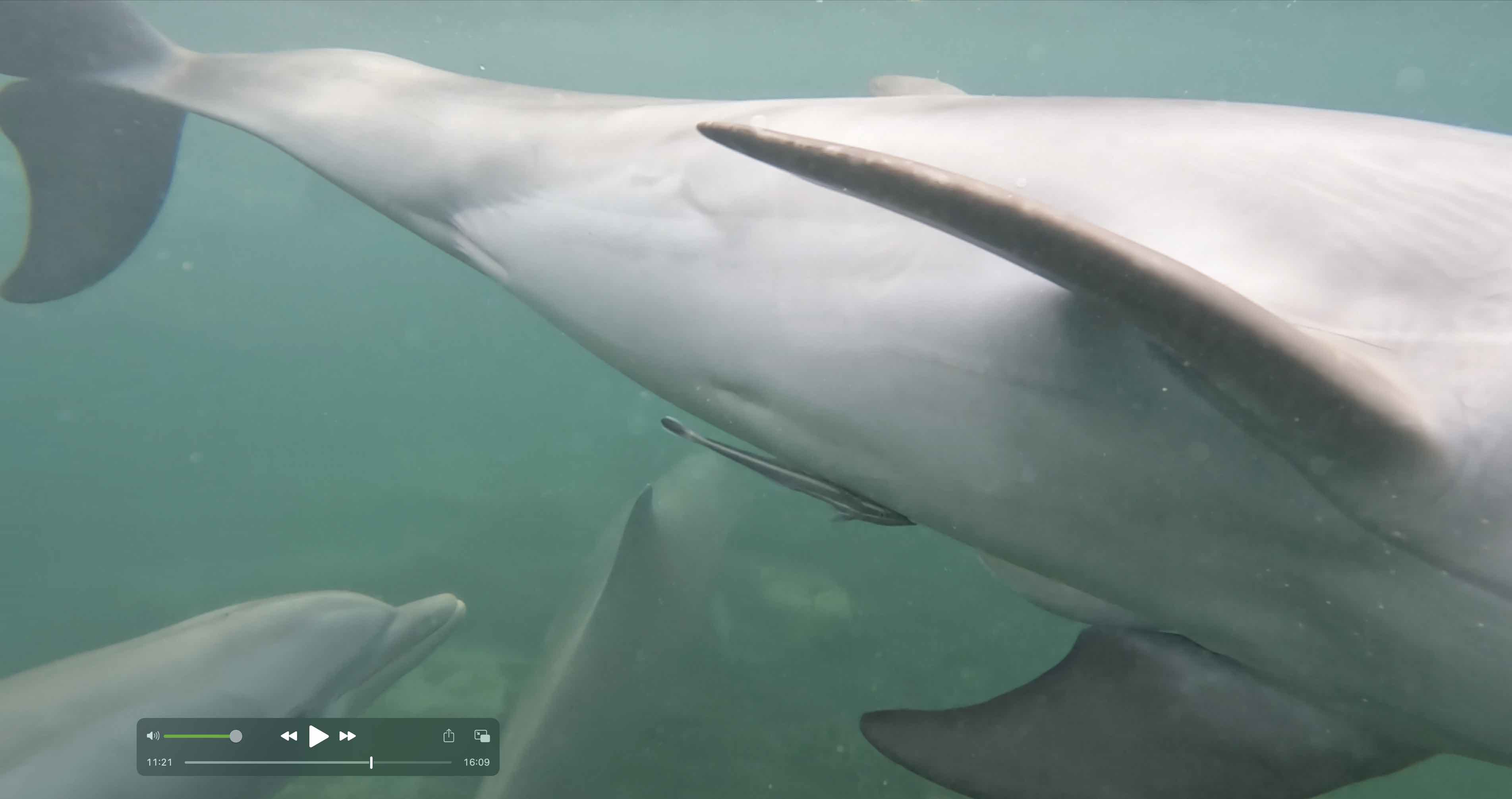 John – Frog is a level 1 activity.
Shane – an impressive day of student interaction and participation!
Tomorrow brings more data collection and a visit to Maya Key!
Until then,
CSU Dolphin Gang plus a TX rattler with DCP