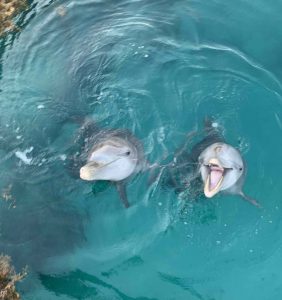 It started with a 40-minute morning session with the MVA! French and Champ greeted us from the deep area of the back lagoon (you can see their 'smiles' in the cover photo!) The underwater visibility was awesome (!) and the seaweed had moved away – for the early morning! There was much social activity. Ronnie was in the main lagoon with the mom/calf pairs and the juveniles. Poli was with Calli and Woody often. Alita was with Elli and her calf and Buzz was with them or playing with Rocky. Bailey checked me out a few times but also had Tank with her often. There was also some seagrass play – Ronnie tried to entice Manon to play from the platform and also tried to get Kathleen to grab seagrass from him.
Ron was diligent in his record-keeping this morning.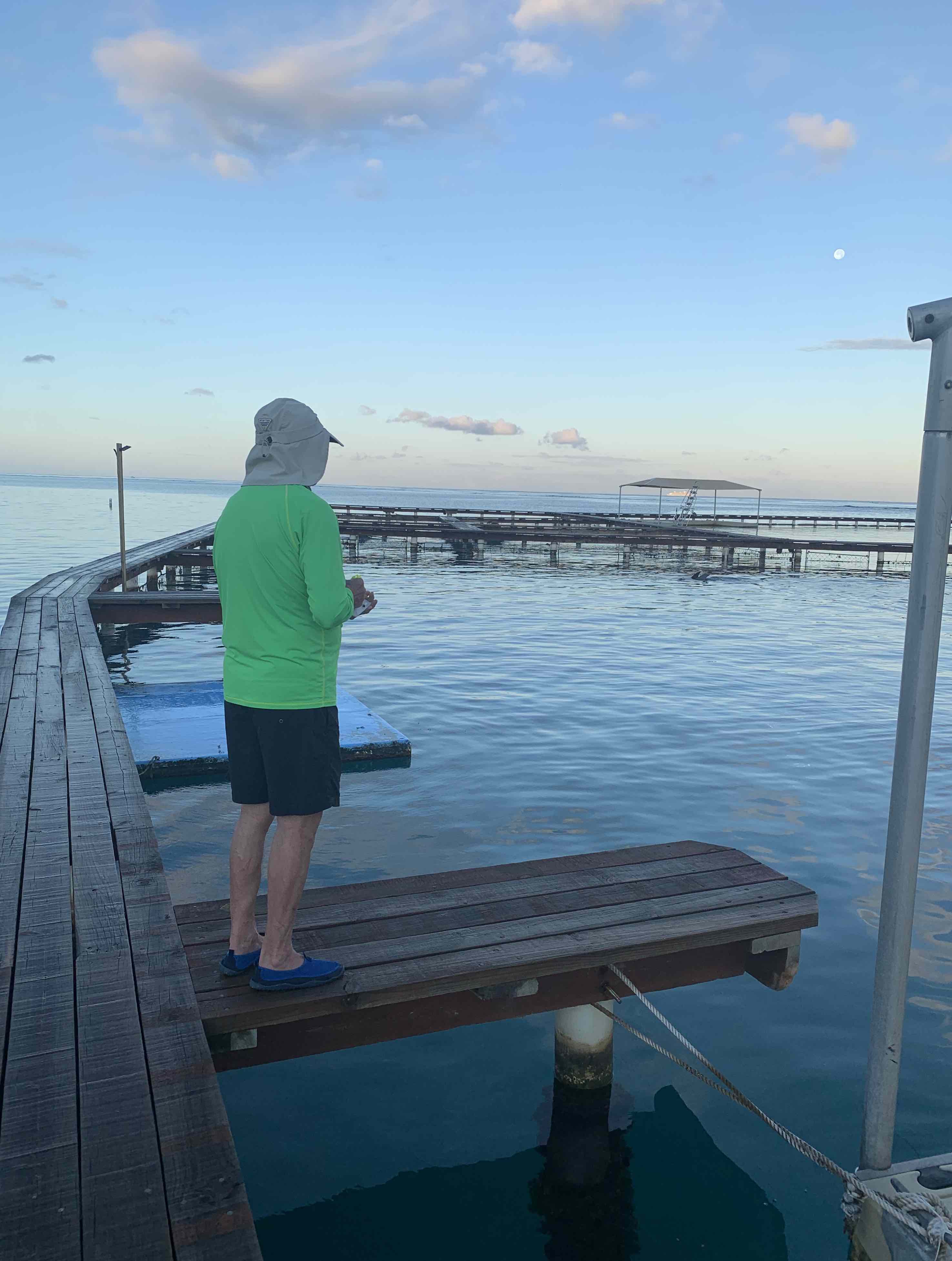 Gloria, RIMS intern and student, came out this morning to help with surface observations – here she's with Manon recording data. Thank you, Don, for these photos!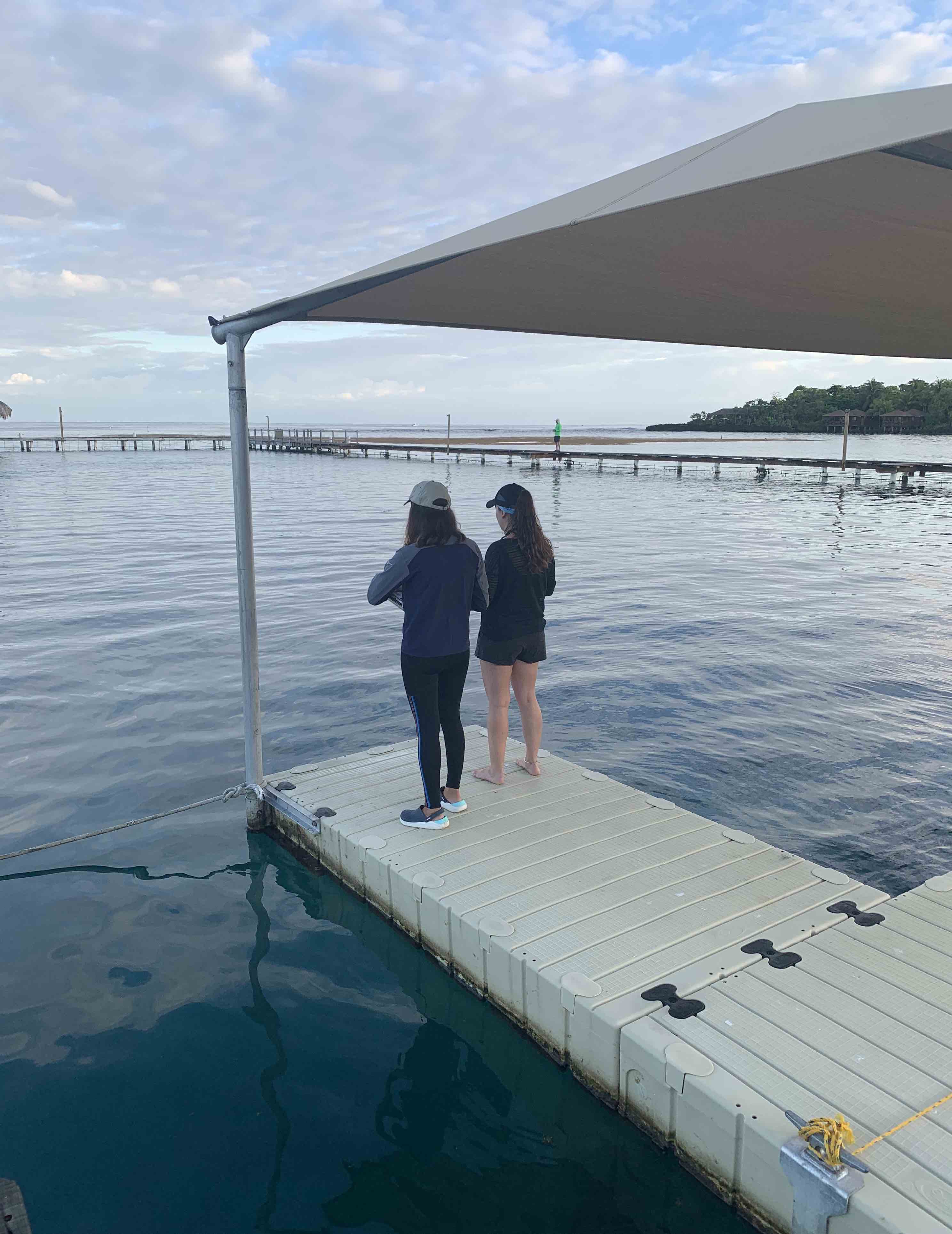 In addition to watching the dolphins, Manon, Ron, and Don also saw three squid near platform 2 on the outside of the lagoon area. A good thing, otherwise the dolphins might have found them fun to play with!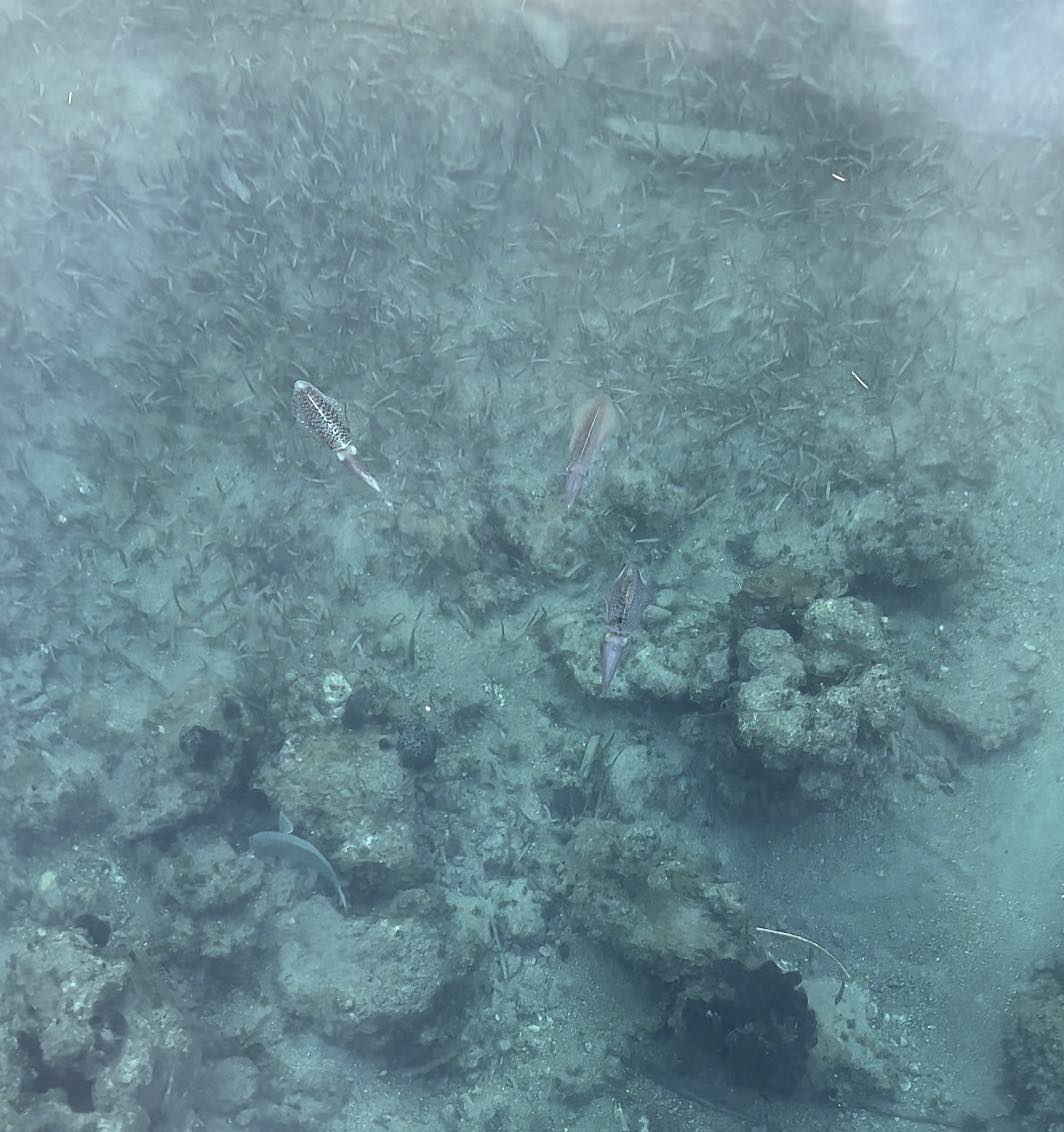 The late morning and afternoon provided opportunity to do a couple more reading symbol sessions with Bailey and Meredith. There were some seaweed and boat distractions but Bailey did great! Kathleen and Manon also helped with seaweed removal … it was mostly done by the end of the day today!
While waiting for a session to complete, Kathleen decided to mimic some of the cat behavior! The sun was warm and the deck "comfy"!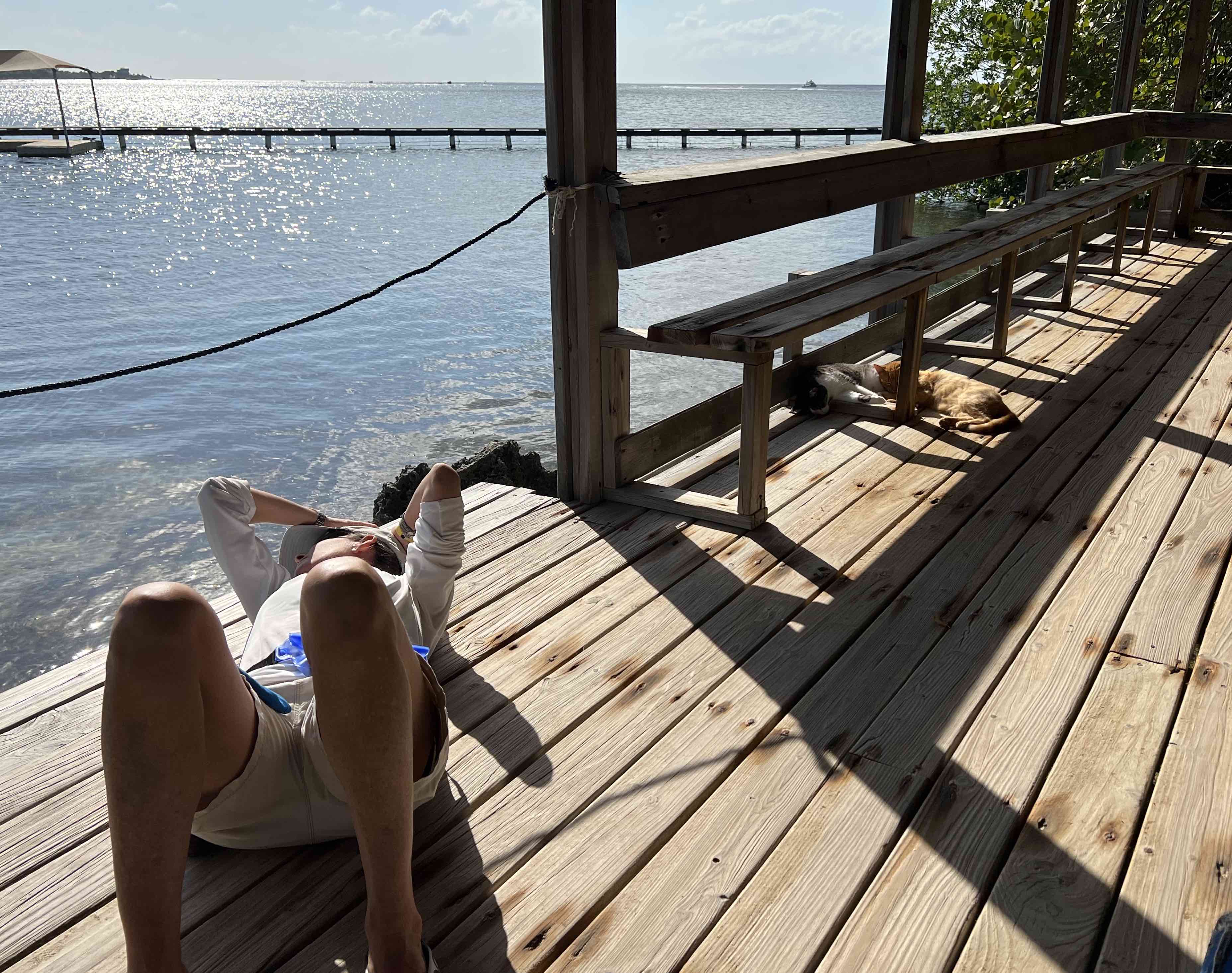 Cheers
Kathleen, Manon, Don & Ron