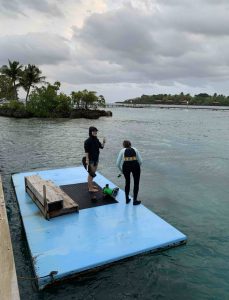 We tried! The wind and waves were high this morning, but we persevered and trekked to Bailey's Key in the water taxi. It took us twice to land at the dock at Bailey's and the current seemed strong, even though the dolphins were playful and surfing (which should have been our first indication that the water was moving fast!). As we got the camera ready, we watched Champ chase Elli and her calf in the shallows.
I (Kathleen) entered from my usual spot … and without even trying to swim was swiftly to the other side of the lagoon! The underwater visibility was not bad (4+ meters, which was decent), but the current was strong and the dolphins rambunctious. It was all I could do to snorkel and stay in one position. After watching Tilly kick at Tank and then leap clear of the water seemingly to try to land on Tank (see below), which was less than 1 m from me (!), I decided it was time to get out of the water. My exit, for the 3rd time in 20 years, was at the encounter beach!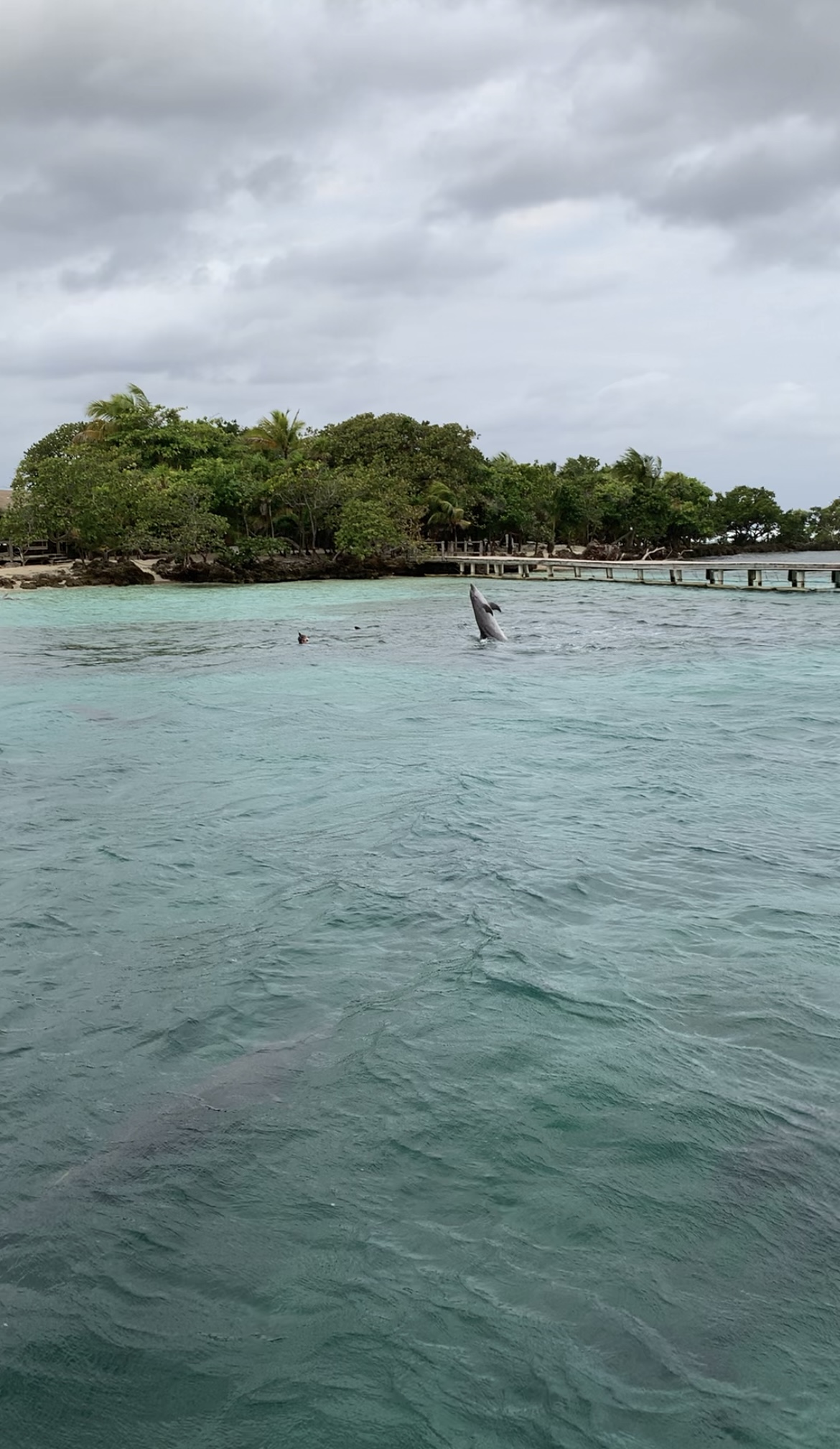 We returned after only 7 minutes in the water for data collection. We returned to Bailey's after breakfast to see if we might be able to collect data for the reading study. The current was too strong for those data collection too.
Thus, our afternoon was filled with video file transfers, a bit of email catch up, some hammock time, and assorted other activities. It was a restful day … and included two massages – one for Don and one for Manon! We also watched and hoped that the sea condition would lessen … it seems to be doing so but was an overcast, chilly day. We look forward to the return of the sun and less current to facilitate data collection under and at the water surface.
Cheers
Kathleen, Manon, Don & Ron
Hammock time …