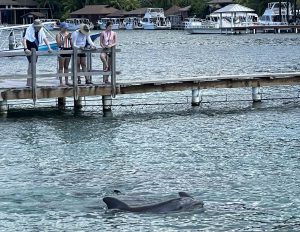 Our water taxi ride at 6:15 AM was smooth and deposited us to Bailey's Key where the dolphins were playful and engaged! We had several mom/calf pairs swimming all around and almost everyone playing! Sandy was never without a blade of seagrass. Buzz and Rocky wrestled and mouthed at each other. And, there was much allo-parenting (i.e., babysitting) ongoing. Bailey hung out with Calli and her calf. Poli swam with Gracie's calf … while Gracie was close by and monitoring. And Elli seemed to herd her calf away from Maury. And, both Alita and Maury had their calves, Buzz and Rocky, when these two males weren't rolling over each other!
Rocky: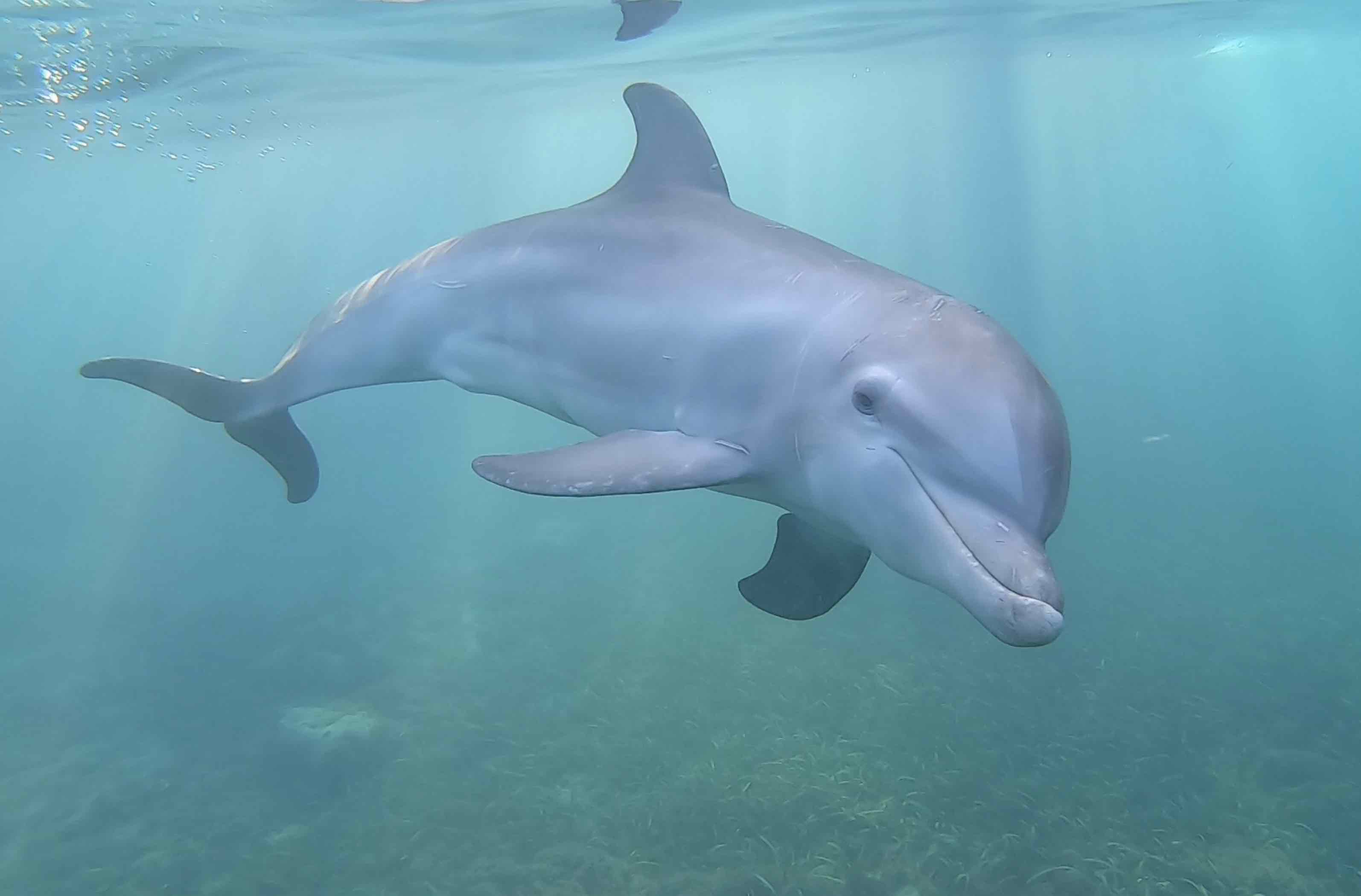 Space use data – our study to investigate how the dolphins use their lagoon area – was collected with Kathleen's session and also in the late morning with a dolphin encounter and swim (see front post photo). We continue to improve and feel more comfy with the process. Because we all had to remain on the main dock area for these observations, we split the group between space use data collection and intertidal data collection; i.e., using GPS to geo tag the critters we observed and documented – including lobster, conch, a moray eel, and other tide-zone animals.
Intertidal at Baileys: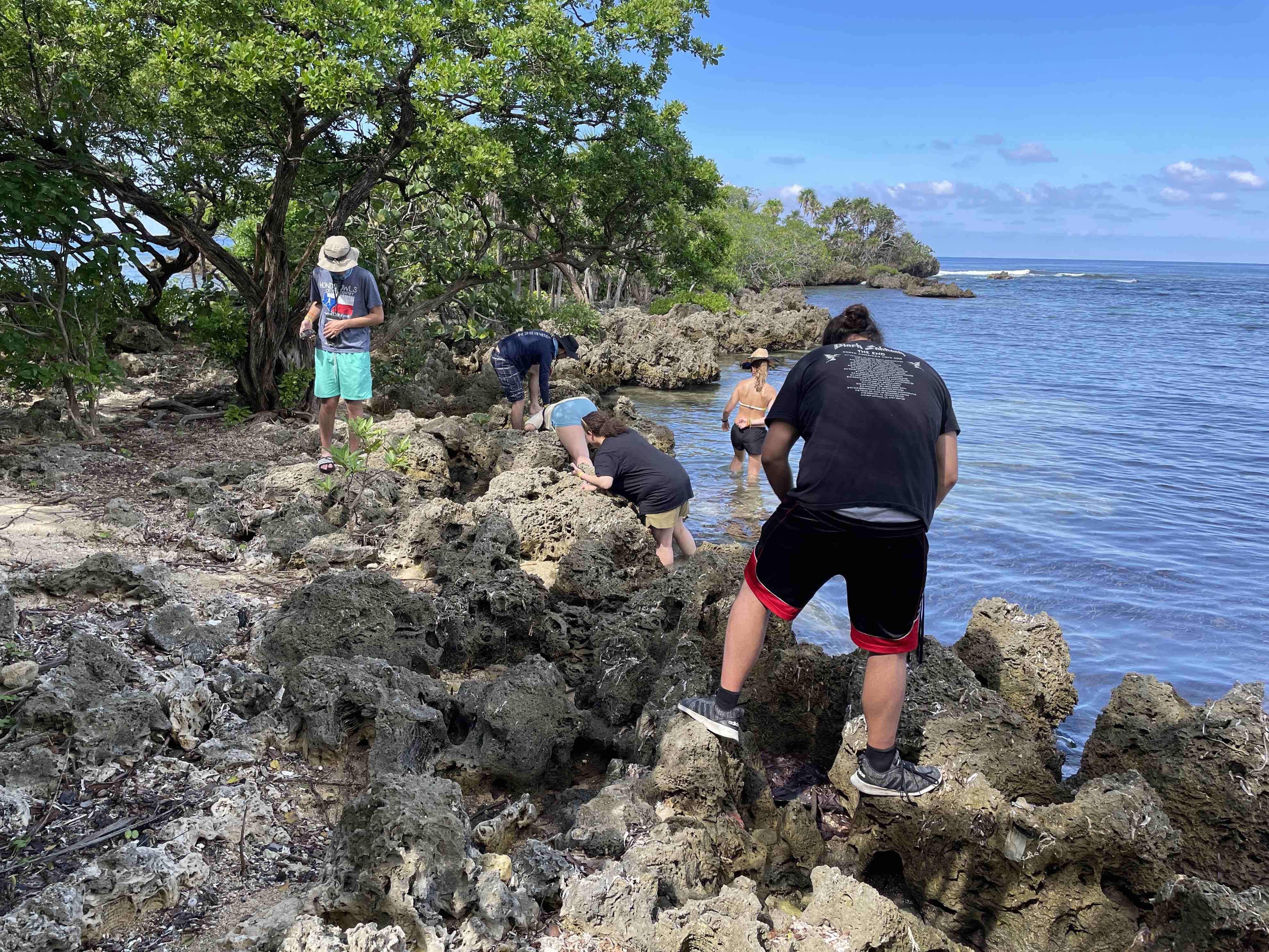 A yummy lunch was followed by watching the video from the morning data collection session – very neat to see the play activity from the underwater perspective. We also practiced our recognition of the different dolphin IDs while watching the morning's video. Once the video was watched, we had a lecture on communication – mostly on dolphins but also applicable to all animals.
We were thrilled to be given our first 2+ hrs of free time before the Fiesta Night dinner! Some of us entered data, some napped, a few of us visited the gift shop, others kayaked and/or snorkeled. Some of us did a combination of two or more of these activities!
Fiesta night was loud and delicious. The meal was a buffet had on Anthony's Key with live music, a crab race, Garifuna dancers, and a limbo contest! Santiago's hermit crab won the crab race (Woohoo!). Leo and Diego were kings of the limbo. And, Rebekah, Mia, Aracelli, and Nicole won the dance contest! Woohoo – go rattlers!
Congrats Santiago!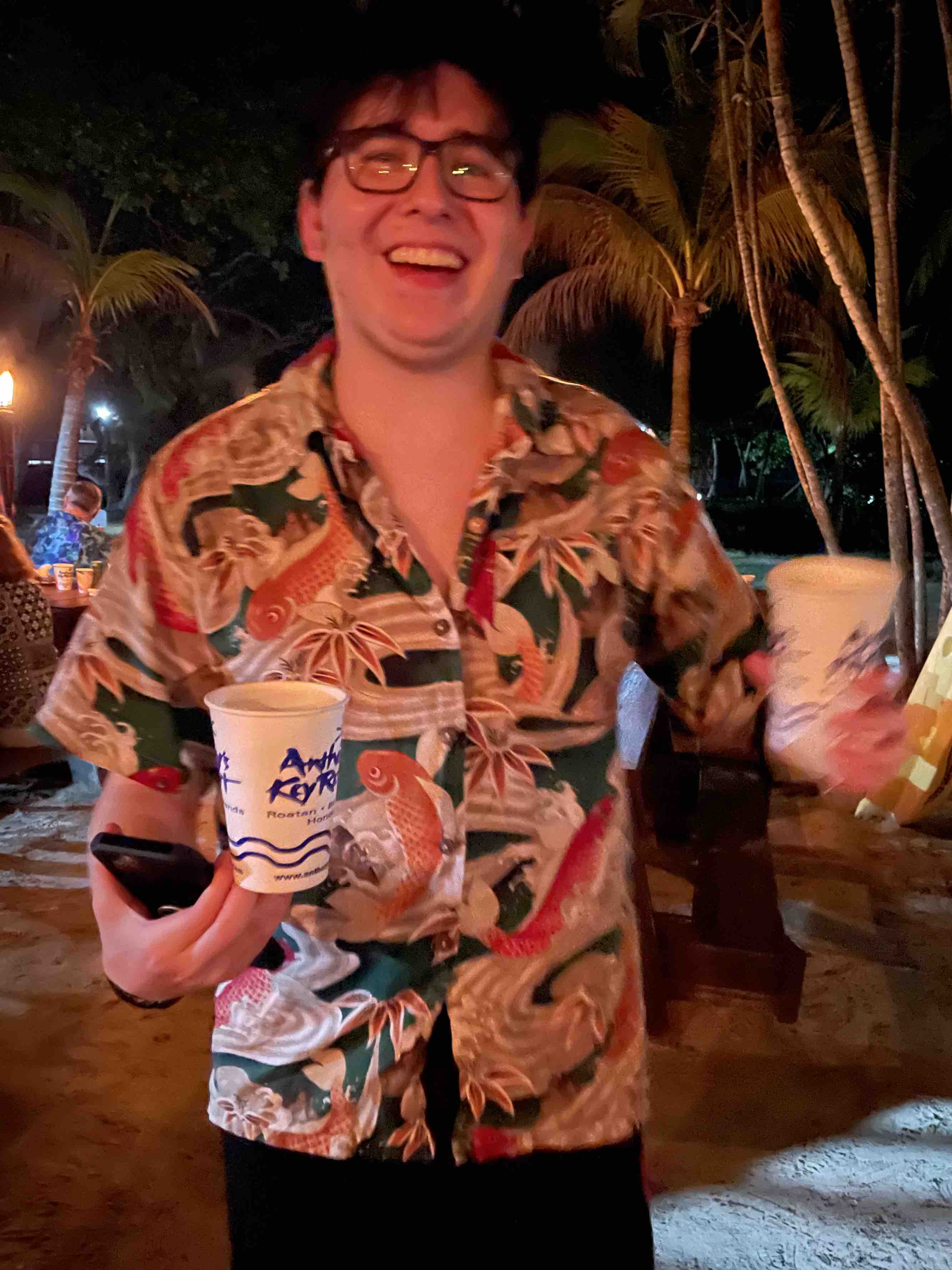 Tomorrow brings our dolphin encounter and swim and a few other surprises!
Until then, cheers
Kathleen and the "self-renamed" group: The "oooooo – Rattler 'Cudas"