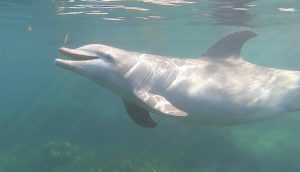 Finally, after almost 19 months of waiting, the St. Mary's University (StMU) student group is heading to Roatan with DCP! Our program was postponed from the original dates in March 2020, due to COVID and caution. But, this morning, we all completed our Honduras Pre-Check forms online and reviewed logistics for tomorrow's travel. Excitement is in the air! We are all looking forward to traveling to Roatan and Anthony's Key Resort (AKR). There are 15 students and two professors from StMU and me from DCP joining this group. We depart from three cities on our journeys to Roatan and AKR.
Throughout the week, you'll get to know our student participants – Rebekah, Andrew, Karla, Maddie, Cidney, Irene, Mia, Aracelli, Leo, Santiago, Riley, Mia, Nicole, Brianna, Mary, and Diego – and Drs. H. & K. better through these field reports.
For now, we'll focus on making sure our last-minute items are packed, our passports and vaccination cards are ready, and our travel snacks are available for our flights.
Until tomorrow, from Roatan …
Cheers
Kathleen & the StMU field course group (name to be confirmed by the group tomorrow night!)
P.S. we look forward to seeing the dolphins, especially Elli, seen here with a piece of seagrass … an invite to play??