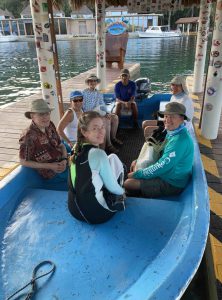 We had almost everyone join us for the morning dolphin data collection observations. We rode to Baileys Key in the water taxi before many other guests were up … you can see we are all smiles and ready to greet the day! There was some sea grass play this morning – among the dolphins and with a few observers around the lagoon periphery! Louise did her first session as data recorder (with Ron). She did a good job and was able to understand some of my comments from across the lagoon!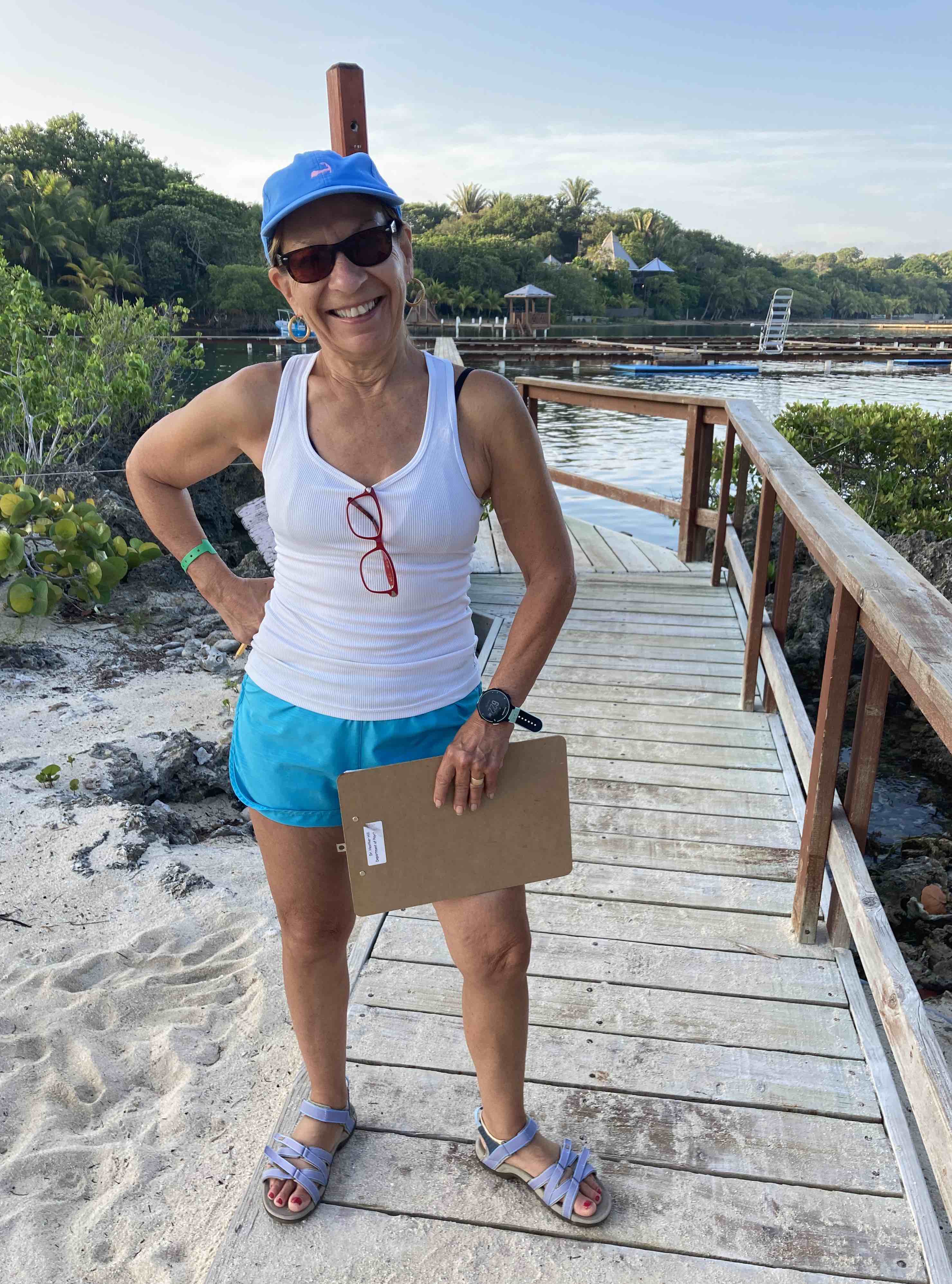 Champ and Stan, and occasionally Tank, had some fun play with my fins. And there was some socializing and chasing among the dolphins. Thankfully, Ronnie and Ritchie spent more time with Lenca and kept his attention from me! (I thanked them profusely!)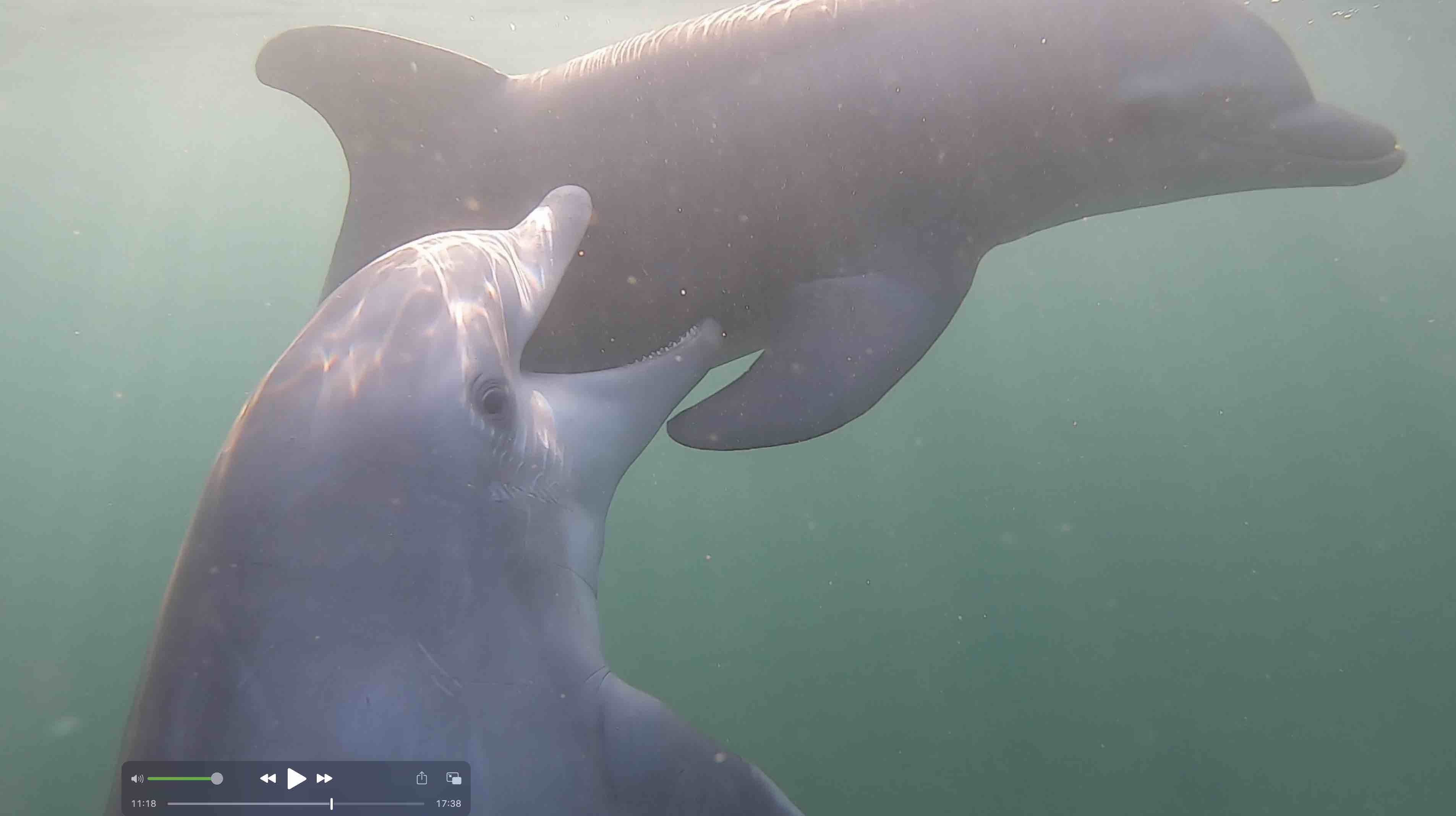 Our divers had three excellent dives with some interesting fish and other critters seen. And, John, Louise, and I went snorkeling on the west side of Baileys Key where we saw a snowflake eel – black base color with white and yellow spots. Very pretty!
In the afternoon, we all got our covid tests for our return to the USA on Saturday – we all are negative (hurray). Dinner was yummy (as always) and at Louise's urging, Stephen made us a special dessert – banana flambé with vanilla or strawberry ice cream. It was very yummy!!
Tomorrow is our last data session for this trip and the last dives – several of our group will be doing a shark dive … we told Jill not to worry unless she hears the JAWs music!
Until tomorrow,
Cheers
Kathleen and DCP's October 2021 RIMS/AKR Ecotour group