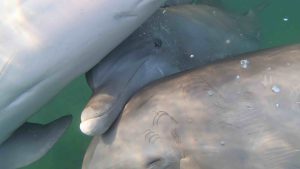 My morning session had Champ, Lenca, and Stan enamored of my fins. They socialized with each other also. There were some chases and lots of whistles and other vocalizations. The programs were light at Bailey's Key this morning, so I was able to get a second observation session in at about 9:30 AM. And, we could say Happy Birthday to Bailey! We learned from Meredith that she's 16 today. The second session was just adult females and younger calves. It was delightful to see Gracie, Calli, Elli, and Alita with and without calves nearby. Tilly actually was playing with Rocky, Buzz, and Tank for a bit of time and Sandy and Tank also played a mouthing game with each other.
The afternoon saw nearly everyone in our group in the water! And, Dave on the snorkel boat and Bill, Don, and Ron from the dive boat all saw some wild dolphins to or from their respective reef dive spots. John and Jill went for a shore dive and I snorkeled above them a bit. Louise snorkeled, enjoyed the pool, and kayaked while Chris enjoyed the view from her water-front cabin.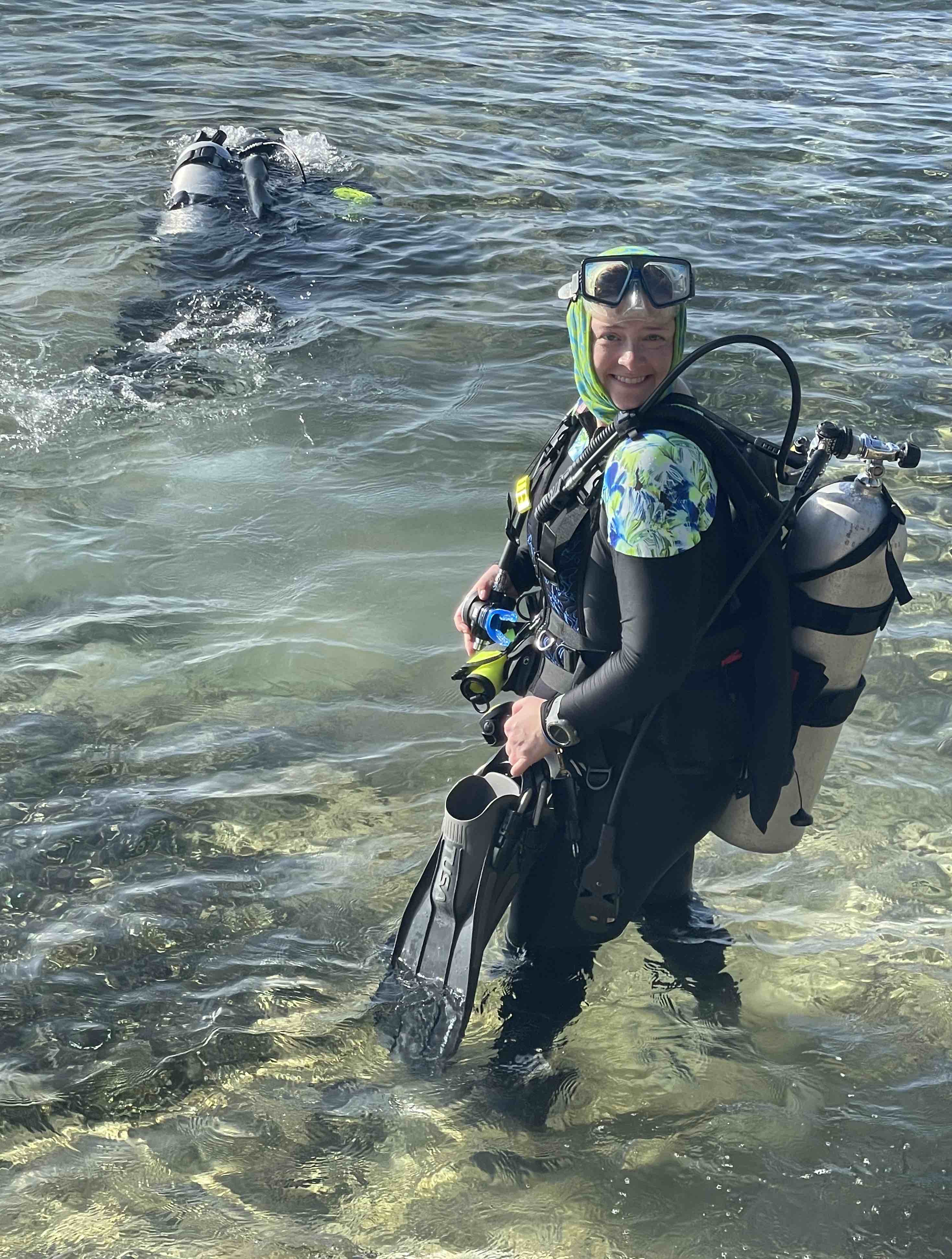 Our evening was celebratory with fiesta night! The food was delicious (as always) and the crab races and Garifuna dancers were a highlight of the evening. Roatan midnight came a bit earlier tonight!
Tomorrow will see us all repeating today's adventures!
Until then,
Cheers
Kathleen and DCP's October 2021 RIMS/AKR Ecotour group