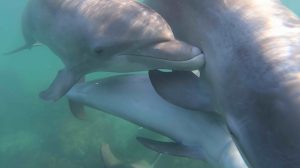 For most of us, the morning dawned early and bright. For a few of us, morning was a tad later as they prepared for the morning dive or snorkel. John, Chris, and Dave joined me this morning for my observations and data collection at Bailey's Key. The main lagoon was deceptively quiet with little surface activity. Underwater, about 30 seconds after entry, Sandy and Tank bee-lined directly at me! What a way to start the session! As you can see from the photo, there was LOTS of contact and very little "personal space." Poli was my best buddy for most of the session. But I also got to see everyone underwater this morning, including Gracie!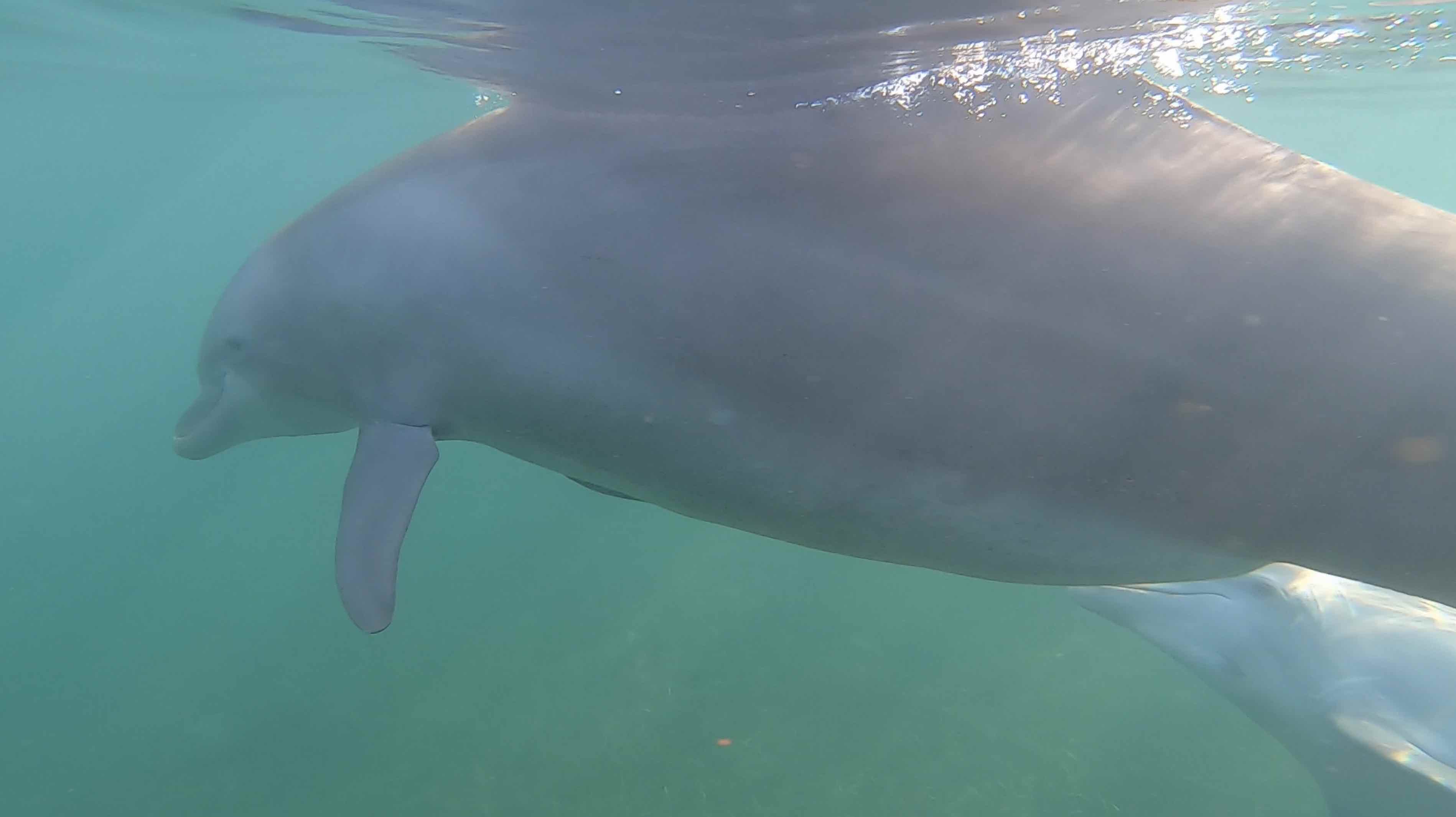 The dive crew had a delightful first dive where close contact was the trend too – Apparently a green moray eel visited Jill, Bill, and Ron. Don decided to watch the eel get cozy with the others. On the second dive, John joined the group and got a lovely video of a blue shrimp – it might be hard to see but this shrimp is about 1 inch long!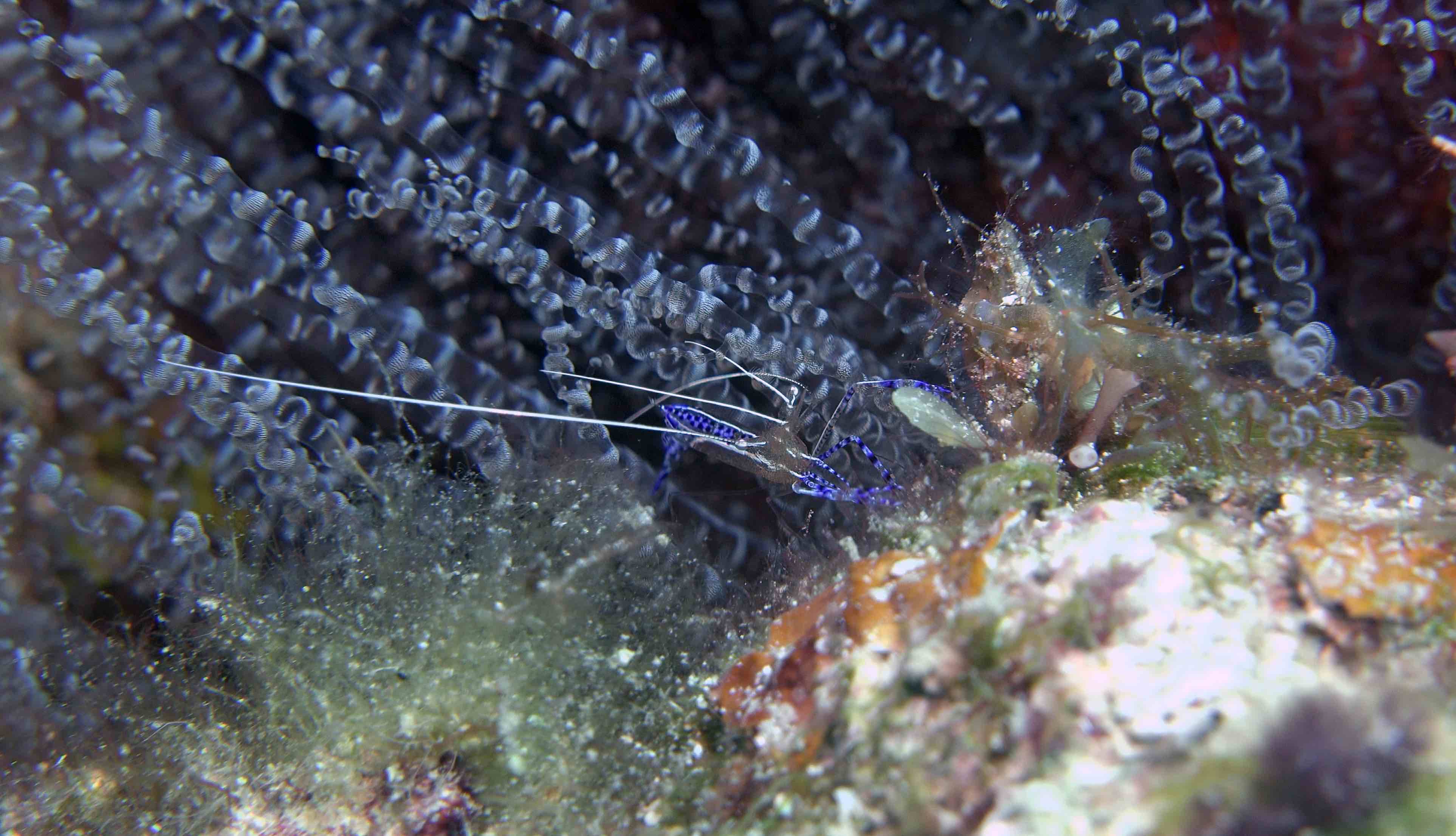 Everyone took a bit of a slow afternoon and we regrouped for supper while most of the other guests were doing the night dive. Louise and I reviewed the video from the day – fun to see it again!
Tomorrow will bring us more dives, snorkeling, and data observation collection.
Until then,
Cheers
Kathleen and DCP's October 2021 RIMS/AKR Ecotour group