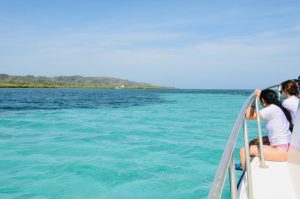 We began our morning as every other day – with observations of dolphins! The dolphins seemed much more calm today, even though there seemed to also be lots of social behavior … but it was more under the surface. And the dolphins seemed also not to pay us much attention.
After our dolphin observations, we got our brains tickled … and we are all covid negative! Woohoo!
After a light breakfast then we had a double boat snorkel – that is we took the boat trip and did two snorkel sessions. The first one was ~20 min boat ride and allowed us to see lots of fish along the reef. The second session was at Bear's Den and the visibility was EXCELLENT – very clear. We saw comb jellies, sea stars, lots of fish, eagle rays, a school of tangs, some grouper, trumpet fish, triggerfish, angel fish, damsel fish, box fish … almost too many types to name. The second session was also much deeper and it also had many crevices and cave-like spaces.
This view from the boat is from Brittany (Thanks!).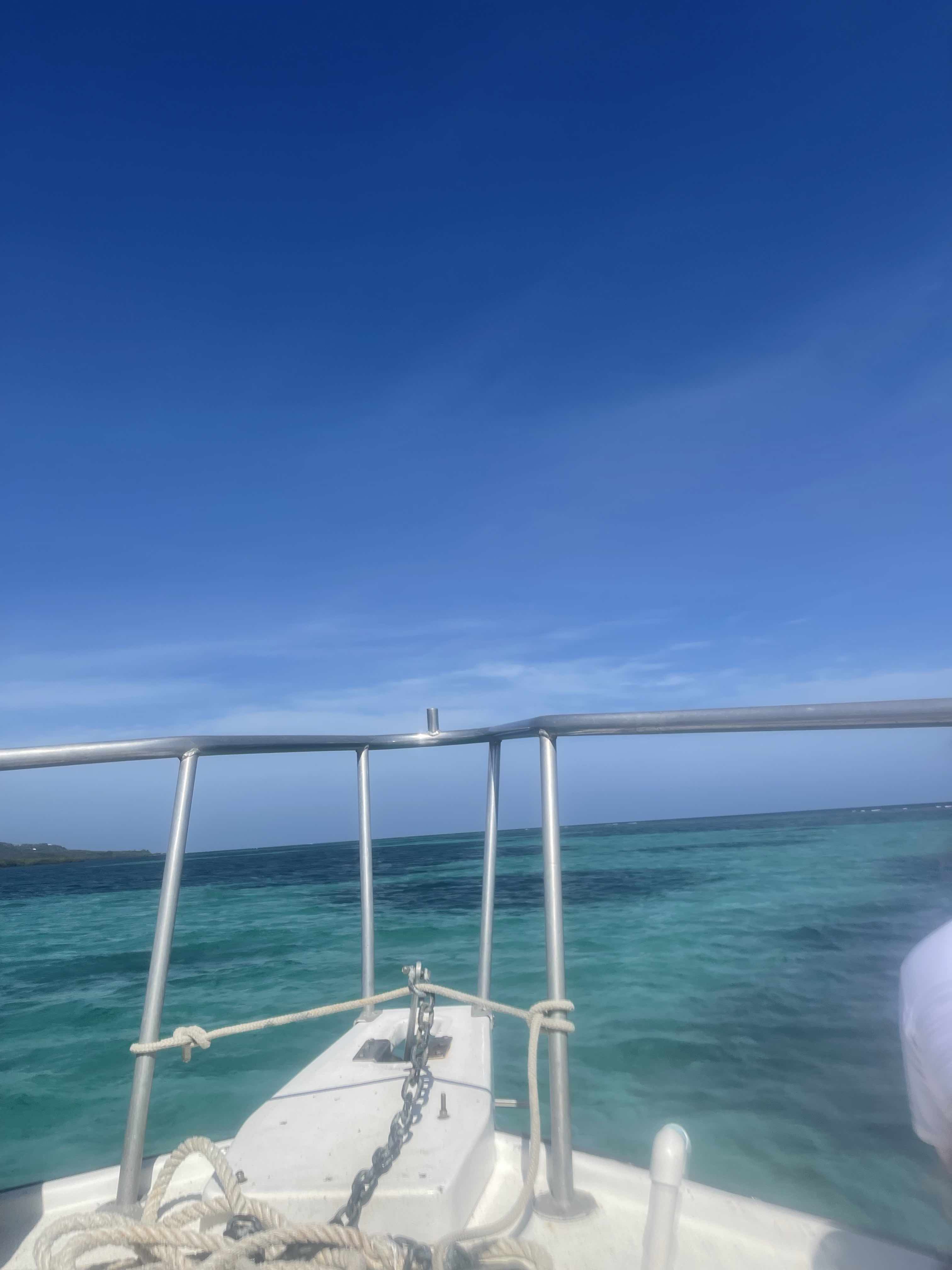 Manon got her luggage!! We shrieked in delight! And it was delightful for her to have her own clothing and gear …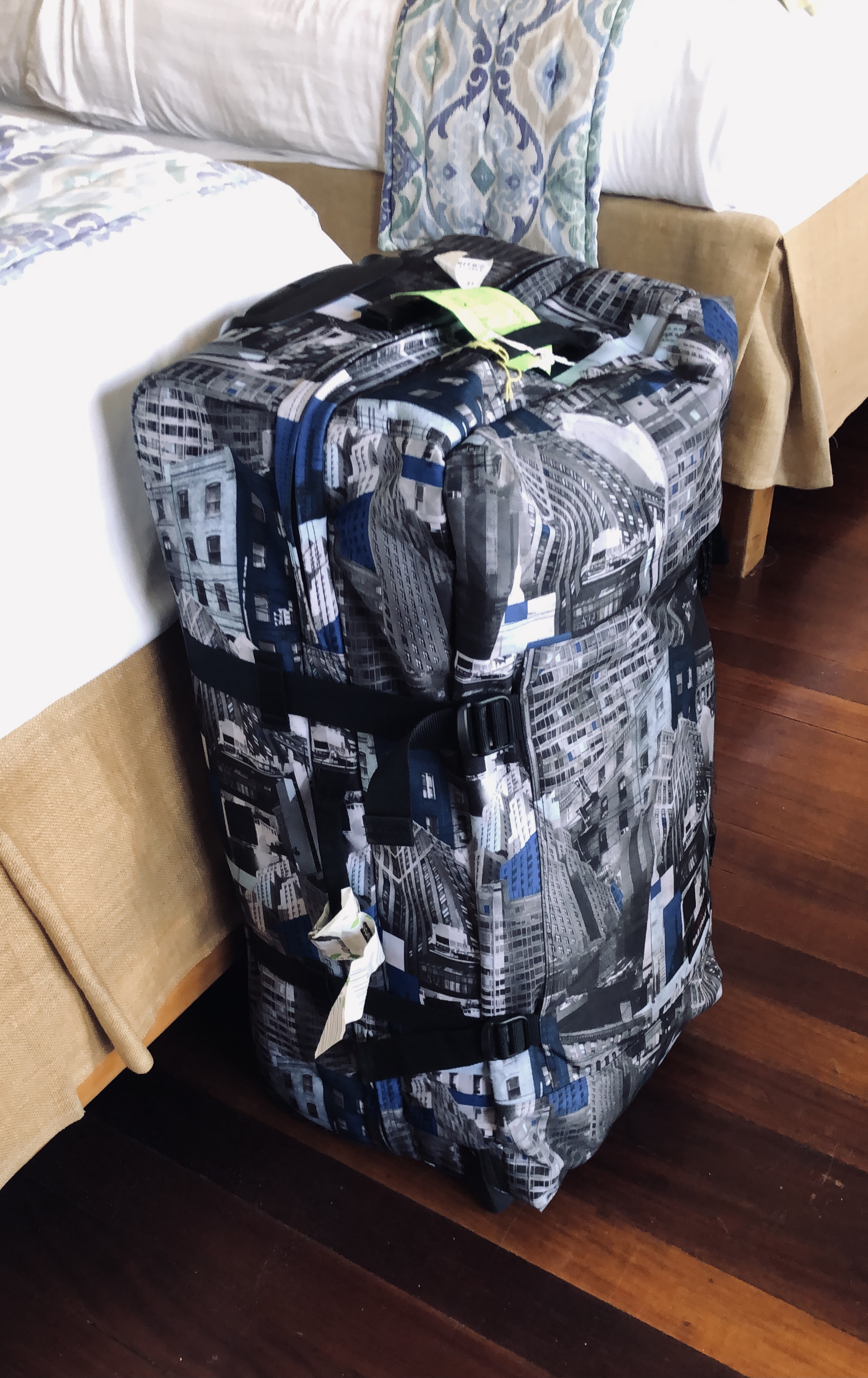 After lunch we had a talk from Jennifer about coral restoration. We have never heard about this process … just that the coral reef was degraded. We learned how long corals take to grow and also about the process that the Coral Restoration Foundation is doing to repopulate various reefs throughout the Caribbean. The underwater nursery was very neat to learn about and to see how the process is set up here off Roatan and AKR and how the community is so supportive of the process to protect the reef.
Our afternoon was scheduled into 15-minute segments with Shane and Kathleen to review our course projects – either a research question that examined a behavior indicative of a physiological process or a PSA that takes something we learned here on Roatan and applies it to/for the CSU community. Some of us felt this session was soul-crushing while others were uplifted and joyful following their chat. You know who you are!
Dinner was loud, full of conversation, and delicious. This week has been full of very interesting meal conversations … mostly because Kathleen does not allow us to use or have our cell phones at the meal table.
Cheers
Dr. Kanatous' Kindergartners (aka Roatan Rams 2021)