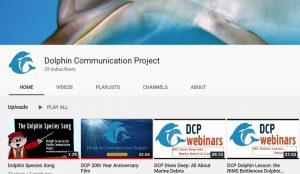 Guess what?! DCP Webinars will be back with brand new content in September! Woo-who!
Dolphin Lessons will be scheduled most 1st and 3rd Tuesdays each month, at 1:00 p.m. ET.
Deep Dives will be most 2nd and 4th Thursdays each month, also at 1:00 p.m. ET.
Remember, Dolphin Lessons are geared toward elementary ages and Deep Dives are for 14+, but everyone is welcome! Stay tuned for the exact schedule and topics. And, catch up on previously recorded programs on our YouTube channel.