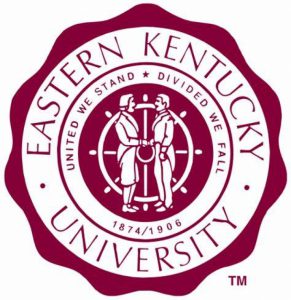 We are back in the swing of university courses at DCP's Bimini, The Bahamas field site. This time it's Dr. Radhika Makecha and 14 Eastern Kentucky Colonels for 12 nights. The bar is high after the great UNBSJ course and we have even higher hopes this program. As usual, the students will be taking over the DCP blog – we hope you enjoy it!
-Nicole & Kel
On Sunday, our flight from Fort Lauderdale to Bimini was the shortest flight we'd ever been on: 16 minutes from take-off to landing. The South Bimini airport was much different than what we're used to – very small! And, it was the fastest immigration and customs we'd ever been through, and friendly. Holly had a chuckle as she, the immigration officer and the passenger behind her all had the same birthday! From the plane and on the ferry ride from South to North Bimini, we all noticed how blue the water is. As we arrived at the Sea Crest, we were greeted by a brown pelican, two large tarpin, a southern stingray and nurse sharks. We've been told to keep our eyes out for bull sharks in the marina too. We also got a quick hello from marina guest, "Hailey" an old, slow, happy dog.
It's been so nice and refreshing to see and hear how friendly everyone is: "Welcome to Bimini!", "Have a great time!' There are lots of things to take in and Caitie was most intrigued by the lizards. After settling into our rooms, we headed to the beach for our first snorkel. The walk to the beach is short and our hotel is nicely nestled between the harbor and the ocean – seems like no matter where you are, you can have a view of the water. Testing out our gear, we also got to see some first fishes…we'll need to consult the fish ID book and run our IDs by Captain Al.
As we chatted before dinner, our enthusiasm is building for exploring Bimini (straw market!) and class extras (beach cleanup!). Dinner was lovely – we were all so hungry and tired. Dish crew did a pretty good job, if they do say so themselves.
Until next time,
Roll Kerns (EKU 2019)