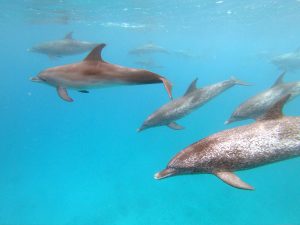 With our 30 June – 5 July Bimini (The Bahamas) eco-tour nearly filled (only one spot left!), we've decided to try for a second session!
If you've always been curious about DCP's wild dolphin research and think it would be awesome to observe and swim with wild dolphins, sign-up today!
Check-in Sunday 11 August, Check-out Friday 16 August
Click here for more details and get your deposit in today!