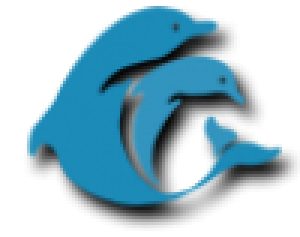 Wednesday and Thursday were land-based days for me, but that doesn't mean they weren't all about dolphins. On Wednesday I had the pleasure of meeting with the Bimini Adventures group for a casual discussion on DCP, dolphins and my specific observations here off Bimini. The group had fantastic questions; chatting with tourists always re-energizes me for more data collection and analysis! Plus, the group was immensely supportive of DCP – thank you! 
Thursday began with a younger crowd: the first group of students from Chicago City Day School was aboard the Shedd Aquarium's Coral Reef II. I have the honor of meeting with CCDS students every summer and as usual, the group impressed me with their knowledge, interest and thoughtful questions. Thank you to the students, their teachers and the CRII crew! 
Just a few more days and Nicole will be back on-island. I can't wait! 
Until then,
Kel