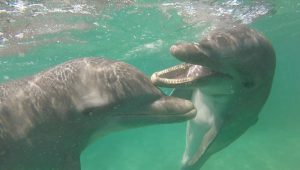 DCP is offering a brand new field course in collaboration with Dr. Shane Kanatous, Colorado State University.
This is a Field Course in Animal Behavior and Physiology that will be held at RIMS, Anthony's Key Resort, Roatan, Honduras, from 31 December 2016 to 7 January 2017. A flyer can be downloaded by clicking this link. You can also check out the Educational – College Programs section of DCP's web site to read more details about this exciting new field program!
Sign up today to be sure you have a spot in this college-level field program. All participants must be at least 18 years old to participate. Course costs cover lodging, food (and a few other items – see the flyer and web site for more details), but not airfare.