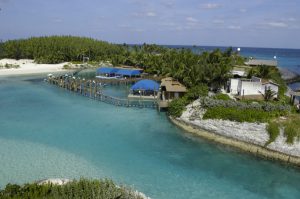 As the song says … "all my bags are packed and I'm ready to go …" Departure is Saturday morning from Fort Lauderdale (for me) to Nassau, The Bahamas. There is not much of a climate change for me with this trip, but I do believe the temps will be a bit warmer than currently in FL!
We arrive tomorrow and will get settled in and prepare the MVA2 and cameras for observations and data collection. We head out to DE on Sunday bright and early.
I'm looking forward to assisting on this trip. That is, our focus will be collecting data to understand how innovative dolphins might be, specifically the dolphins and DE. Many of these individuals have been trained to respond to the cue "innovate" or "create," which means "do something new to this session." We're looking to see how many "new" responses each dolphin might present.
Stay tuned for travel updates tomorrow with research and data and dolphin updates to follow throughout the coming week.
Cheers
Kathleen