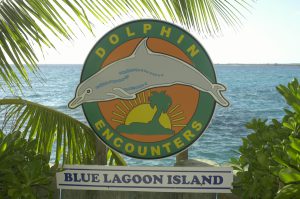 In two days, I depart for Nassau, The Bahamas, for a week of data collection at Dolphin Encounters at Blue Lagoon Island (DE). I'm looking forward to returning to DE to continue our research, meet the new dolphins and touch base with the training team! This research trip is a bit different for me/DCP. It will include three colleagues from two universities and focus on collecting data to better understand creativity in dolphins.
Drs. Deirdre Yeater and Dawn Melzer, both Assistant Professors from Sacred Heart University, and Dr. Allison Kaufman, a Research Scientist in Ecology and Evolutionary Biology from The University of Connecticut, form the rest of our research team. (You might remember Dr. Yeater from the college field courses to Bimini in years previous.)
In brief, our research plan is to test the number of innovative behaviors dolphins will present in response to an "innovate" or "create" request. Personally, I wonder if individual dolphins have different levels of creativity! I'll provide some updates through the next week on this study and include some insight and comments from Dawn, Allison and Dee as the work progresses.
This research trip is a week long from January 30 to February 6. I'll post field reports regularly … stay tuned! Now, I need to review the gear and get packing!
Cheers,
Kathleen