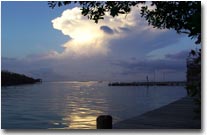 DCP will return to RIMS in Roatan, Honduras in October 2014, to continue our studies of the bottlenose dolphins residing near Bailey's Key.
When: 25 October – 1 November, 2014
Cost: $1,765 per person
Sign up before 12/31/13 with a 25% deposit and receive a $100 discount!
Click here for more details on this exciting program!