Join Sacred Heart University (SHU) in Bimini, The Bahamas for a 12-night field course in cetacean ecology!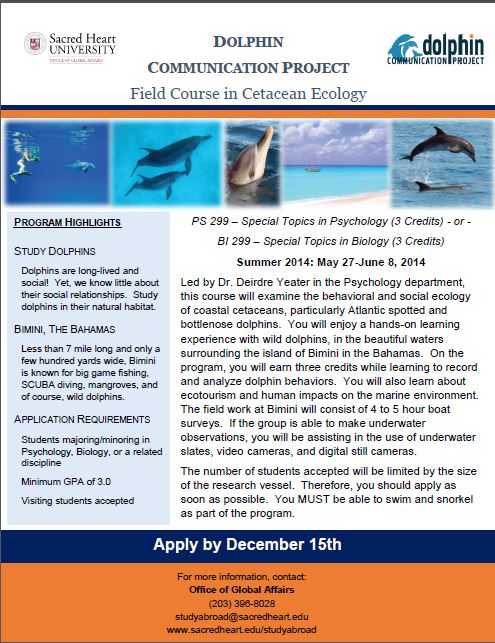 This course was a huge success last year and we look forward to another success in 2014. The course begins with an online component, with Professor Deirdre Yeater, on 19 May 2014. By 27 May all students will arrive in Bimini, for classroom time and fieldwork! With 8 boat trips in search of Bimini's wild dolphins, students will experience many facets of wild dolphin research.
All participants must take this course for credit through SHU, however visiting students are encouraged to apply. For more information click here, then contact us for more details!