Roatan Institute for Marine Sciences (RIMS)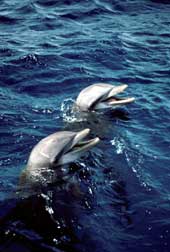 Founded in 1989, the primary objective of this facility is the preservation of Roatan's natural resources through education and research. In the past decade, RIMS has established itself as a dedicated teaching institution. RIMS is visited year-round by students and groups from colleges, universities and high schools from abroad who study tropical marine ecosystems as well as the bottlenose dolphins who reside at Bailey's Key. Many programs are for academic credit, some are in conjunction with other field research stations, and others are simply introductory courses to the ecology of coral reefs in the Caribbean.
The Roatan Institute for Marine Science is ideally situated for marine study on the northwest coast of Roatan where over 30 miles of fringing and barrier reefs, seagrass beds, mangroves and shoreline are home to an astonishing profusion of life. RIMS is located at Anthony's Key Resort.
Anthony's Key Resort
More than 30 years ago, the creators of Anthony's Key Resort envisioned a small, tropical hide-away that would allow adventurous travelers the opportunity to experience the beauty of Roatan and the Caribbean as nature intended.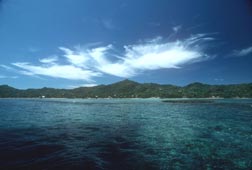 Today, the resort still retains an intimacy with its surroundings that is reminiscent of a peaceful island village. Charming, wooden cabanas dot the resort's palm studded hillside and rim its shimmering lagoon. Reached by a brief boat ride from the resort's main grounds, the tiny islet that is its namesake features more private cabanas and spectacular ocean vistas. While a favorite pastime among guests is lazing in the cabanas' hammocks, more active visitors can enjoy various water sports on the key's small beach.
Back at the resort's main grounds, the restaurant and bar are perched high on a hillside surrounded by towering coconut palms. There, more sweeping views and fiery sunsets are served up alongside delicious tropical fare. Just steps below at the waters edge are the photo, gift and dive shops, where there is dockage for a fleet of state-of-the art dive boats. A short walk from there takes visitors to the Roatan Museum and Roatan Institute of Marine Sciences, where guests can participate in educational programs and encounters with marine mammals. More inquisitive guests can join trained naturalists across the lagoon on Bailey's Key to interact with playful dolphins and observe some of the island's indigenous plants and animals along the key's nature trail.
Anthony's Key Resort's successful blend of nature, comfort and hospitality, continues to draw return visitors and thousands more in search of tranquility and adventure. Click here for more information on Anthony's Key Resort.
Roatan/AKR Diving
Teeming with colorful marine life, the spectacular reefs around Roatan and near Anthony's Key Resort are ideally suited for dive novices and experts as well as for snorkellers. All dive sites are just 5 to 30 minutes away by boat ride.
Coral grows thickly along drop-offs that begin in crystalline waters as shallow as 10 feet deep and plunge to the purple depths of the Caribbean.
Squadrons of eagle ray, schools of brightly colored tropical fish, the occasional meandering shark and eel gardens are just a few of the sites that delight divers. Several large wrecks exist not far from the resort and offer unlimited options for interesting and exciting dives.
With water temperatures averaging 80 degrees or better, few currents and visibility ranging from 50 to 100 feet, Roatan provides both deep and shallow diving visitors with colorful, thrilling and comfortable experiences.