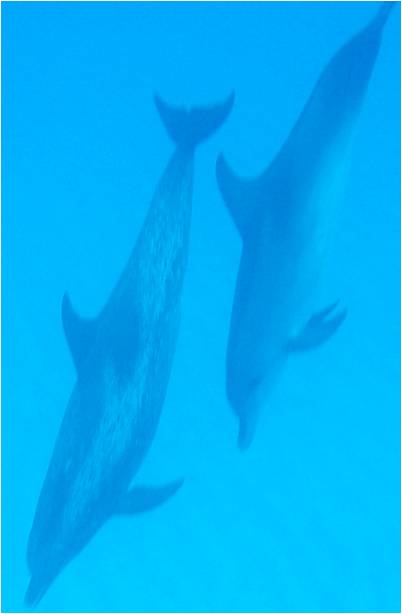 Sunday was Day 1 of DCP's 2010 Bimini eco-tour! Our three participants arrived safely and after orientation, we were headed in search of dolphins with Bill & Nowdla Keefe! Unfortunately, the seas were on the rough side, but we have high hopes that things will calm down over the course of the week. Our first stop was "Rainbow Reef" and a chance for everyone to practice with their snorkel gear and getting on and off the boat. Everyone did fantastically! 
We ventured into the "dolphin grounds" although we knew we might not be able to stray too far. We got a glimpse of a single bottlenose dolphin to warm up and before long, we were watching White Blotch (#29), Trudy (#57), a young juvenile and a calf surfing the waves! After observing the group from the boat, it was time for folks to try the water! Everyone got a great view of the dolphin group as they continued to surf and check out all the humans. We look forward to seeing the photographs! 
Another trip tomorrow!
Kel, Tara & the eco-tour group!