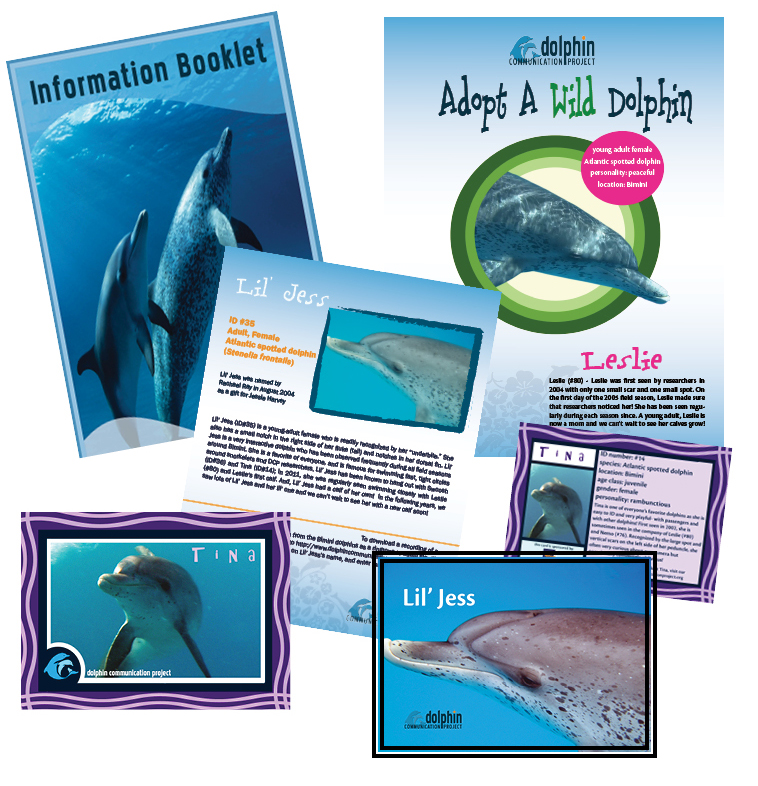 For just $49, including shipping*, receive a Adopt-A-Wild-Dolphin print kit and DCP-Edition Dolphin Wanderer Bracelet. Select dolphins only. Offer extended until 23 December, 2021. While supplies last. And yes! This bundle also qualifies for 3 free DCP stickers!
*Free standard shipping to US addresses is included. International and expedited US shipping is available for an extra charge.
**************
Note: Each year, DCP Adopt-A-Wild-Dolphin print and electronic kits have been updated with new video for streaming that feature the Bimini dolphins. Due to our interrupted Bimini 2021 field season, we are unable to create this year's adoption video. We hope you'll still consider supporting DCP via our Adopt-A-Wild-Dolphin program; kits continue to include great dolphin info, photos, past videos, and more. And, as a special thank you, all Adopt-A-Wild-Dolphin print kits starting now and throughout 2022 will come with 3 DCP stickers, free!
Adopting a dolphin, but not getting the bundle? Click here to select your dolphin.